Contrary Daily Mail readers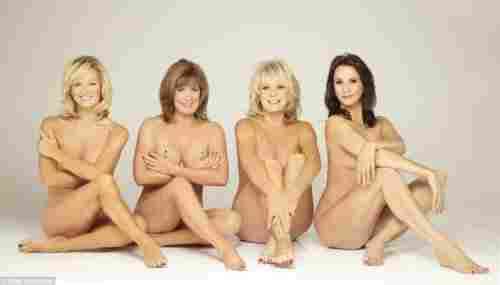 Being a man (well a sad lad), I couldn't help but click on a Daily Mail article which was highlighted by a photo of four naked women. The Daily Mail know this is what men do so even though they write articles which whip up the feelings of their readers with articles deriding weird celebs exposing themselves, they still use photos of the celebs exposing themselves to attract readers.
Like any good Web 2.0 social media site, the DM encourages reader input where readers can write about how stupid celebs are, though usually making themselves look stupid in the process. It's also very easy to troll DM readers easy they usually engage fingers on keyboard before they engage their brain. In some way, the DM's lack of a fully featured commenting system stops full blown slagging matches from kicking off as it makes it hard for the readers to engage with each other.
An example comment to the above article being this one
Sorry, but these ladies come over as being pathetic. They are constantly trying to make everyone believe that they can pass for women in the first flush of youth, when they are clearly too old. I am all for older women looking their best and doing well, but anyone over 45 is going to looks less than fresh and young, so stop trying to make everyone believe that you are achieving it.

– Diana , Staffordshire, 19/9/2011 16:24
This comment looks like a troll just asking for the older DM reader to respond and they do in the comment rating system. Giving it a red score of 83 when I looked at it. But the comment could also be aimed at the younger DM reader who thinks anyone over the age of 30 is past it. And the younger readers did respond to the article and gave their support to it by giving it a green score of 84.
How can it have both score you ask? By being a duplicate post, brilliantly captured in juxtaposition with each other in this screen grab (which you can click on to see in more detail). SBML