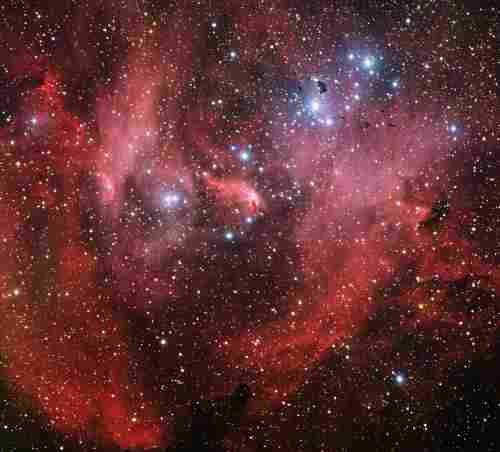 No, not the game, the constellation or more specifically the nebula Lambda Centauri, also known as the "Running Chicken Nebula" or it could be the Angry Bird.
NASA has just released some new pictures of the nebula which as always look stunning (in my personal opinion). Pictures of stars and galaxies and so on are always amazing when you consider that the objects are light years across. The skill of the artist in giving colours to the raw images really does show through when you see such pictures.
Because the pictures are so abstract our human brain has difficulty understanding them. So it tries to produce meaning out of the randomness. Many times the picture only needs one or two key items in certain places and your brain extrapolates and fills in all the gaps and suddenly you see a monster or a cow or a chicken.
I wonder if you can see the chicken in the picture. Or maybe you see something else.



September 23, 2011 at 09:08




September 22, 2011 at 20:43







September 22, 2011 at 20:04




September 22, 2011 at 19:09




September 22, 2011 at 17:10




September 22, 2011 at 15:55




September 21, 2011 at 22:01