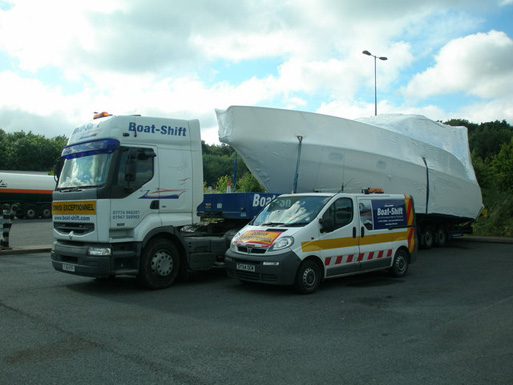 We have this theory in the Western world whereby we remunerate the most able handsomely and give them titles and everything, and then we listen carefully to that which they spout.
It's a good theory, but like the Camel, there were too many vested interests on the design committee, and it is riven with flaws that only become apparent when you test drive it.
The Bank of England keep a tame Fabian tethered in the back yard, they roll him out whenever they think they might be under attack for their er, ahem, right wing views. He is carefully groomed and then paraded at the front of the serried ranks of Friedman economists that inhabit those corridors.
Washed, brushed, and wearing his best collar and lead, Adam Posen, for it is he, appeared the other day to tell us that the trouble with banks is that they only lend to people they think are going to pay them back.
Voila! He has the perfect cure for this – he wants to set up a bank that will lend to anybody who needs money – the very thing to stimulate the market!
Mr Posen thinks the real danger lies with the flagging economy, which he thinks will not recover unless more is done.
As well as keeping interest rates at a record low of 0.5% since March 2009, the Bank has previously tried to boost growth by injecting £200bn into the economy in the form of quantitative easing (QE).
Adam Posen said the Bank should resume this, with another £50bn of gilt purchases over the next three months.
He suggested calling this Bennie (British Enterprise Investment Equity).
Hmmn, and like Bennie of Crossroads fame, there are serious problems between the ears on this one. Who is going to buy the £50bn – assuming that anybody does? Only the man, or sovereign state, with £50bn in the bank – that's who. So we take a (relatively) real £50bn out of circulation and give it to the government who promptly give it to those people who the wicked bankers think are in the class of 'least likely to' repay the debt? I can see where this idea might be popular…but I can't for the life of me see how it could possibly be a cure for the debt deficit.
Over in Eurozone land (Yeah! It's Saturday and we still have a Eurozone – whodathoughtit?) the design committee came up with a 'family' of wildly disparate members, ranging from Great Aunt Italy with her secretive kleptomaniac ways, Uncle Greece, the lazy beach lizard with the gold medallion and the too tight bathing shorts, Uncle Germany, the hard working industrialist with his numerous savings accounts, and the foster child, Great Britain, loudly proclaiming that she wasn't really part of this family, was only here for the free beer, and they weren't her parents anyway. So far so good.
Then t'committee proclaimed that everybody had to chip in to pay everybody else's debts. Bedlam, they have been fighting like ferrets in a sack ever since to ensure that whatever else happened, it wasn't 'they' who had to put their hands in their pockets. The mystery to me is that anybody ever thought this dysfunctional family could work things out. The Socialist, Angela Merkel, was last heard whinging on behalf of Uncle Germany 'please don't mention collectivism'. Priceless.
Very nearly as good as the Guardian complaining about Operation Weeting being expanded to include their role in coming by information they weren't supposed to have…
Here in the real Eurozone land, I watch pensioners who once received near 150 Euros for their £100 British State pension, now lucky to get 106 Euros, gathering winter fuel in the forests. They are lucky enough to live in a 'hot climate' so apparently don't qualify for the winter fuel allowance to see them through the -10 degree nights. They swap recipes for Potimarron soup, and remember the days before the English shop went bust, when they could afford a pack of Walls Wiltshire sausages. They are the living exponent of the European dream.
I watch them from my perch in the local Routiers. Not the most clement of places to take your morning coffee, sited on the side of the busy Route National 7 carrying heavy goods down to the Mediterranean; it fascinates me though. Since early April I have been watching a procession of low loaders, from a variety of different companies, carrying a white plastic wrapped cargo. Most of them have British number plates.
At first I thought it was just coincidence that two or three of these Lorries should pass by at the same time of day each time I was there. Then I discovered that actually there were 15 or 20 such cargoes each and every day. I make that roughly 3,000 of them.
Every day, except Sunday, for the past five months they have trundled south.
Shrink wrapped super yachts. Massive ones. Heading for the sybaritic lifestyle of the marinas of southern France. Destined for a life of Pimm's and indolence. Probably the best part of three quarters of a million quid each – hence the shrink wrapping. Can't risk the grubby fingerprint of a humble tax payer marring their gleaming perfection.
Somebody is buying them. Somebody is paying for them to wend their way down the RN7.
If times grow harder, they may find a use for we tax payers…. September 17, 2011 at 18:07




September 17, 2011 at 17:41










September 17, 2011 at 22:59










September 18, 2011 at 19:41




September 17, 2011 at 16:46




September 17, 2011 at 14:25




September 17, 2011 at 13:48







September 17, 2011 at 11:42




September 17, 2011 at 10:05







September 17, 2011 at 08:48




September 17, 2011 at 08:40