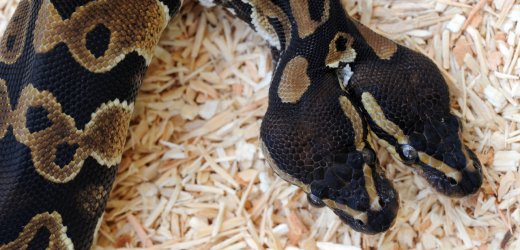 The patchwork quilt known as the European Union, which was forcibly flung around our shoulders to protect us from the chill wind as our Sovereignty was stolen, is coming apart at the seams.
The 'fat quarters', as patchwork squares are known, are well named. Indeed, some quarters were exceedingly fat; we were so busy admiring our new EU financed roundabouts and flyovers in the middle of 'nowhere', we failed to realise that the outer reaches of EUland were getting more than their fair share of the bounteous pot.
We wailed as our British passports were reissued as 'European Passports' – we were citizens of Europe now whether we liked it or not. The British did more than their fair share of grumbling – but look at the benefits we were told!
There are no more 'foreign countries' in Europe, we are all one family now they said. Germany is restrained, its historic bellicosity curbed for ever by the marriage of the warring partners. Rejoice!
One family, my foot. Nothing has pissed me off more this week than learning that the architects of this monstrous union didn't believe a word of it themselves.
Do you know who has failed to 'become European'? 38,000 European Union officials that is who.
The very people who have been heaping this indignity on our heads demand, nay insist, on their right to receive an extra 16% on top of their wages on the grounds that they are being required to 'work in a foreign country'.
70% of EU staff, exercising their right to roam freely in Europe, in order to take up a job where they lecture us on the joys of European Citizenship, then pay themselves an extra £200 million to compensate themselves for being forced to work under what is left of the paltry sovereignty of a 'foreign power'. Each and every non-Belgian working in Brussels claims this allowance throughout their working life.
Remember that this week as we wait to see whether Germany will find a way round its constitution and pay for the debts of all the southern European countries. As we are told that war will break out without the protection of the EU. As we are told that the world banking system will grind to a halt if Britain doesn't support the French banks as they support the Greek banks as they support the Irish banks and everybody waits to see who will be left holding the debt when the music stops.
Remember that the people issuing those press releases, those doom laden notes, those dire predictions that the world will end if we don't become good Europeans -they don't believe a single word of it themselves. Never have done. They cling to their nationality and demand compensation for paying lip service to being European. I'll wager most of them keep their ill-gotten gains well out of the Euro banking system too.
I know I do, always have done. I have been stared at in amazement by French Tax Officials every year as I have declared my off shore – nay, off European shore – bank account. In French eyes, nobody has an off-shore account unless it is to avoid tax. They can't believe I am declaring it to them, and paying tax on it twice to boot – frankly the amount of interest on offer doesn't make that an exceptionally onerous admission.
Year after year I have been asked 'why'? Because I don't trust what is happening in Europe I reply. They shake their heads sadly – 'a non-believer, probably paranoid', it's written all over their faces.
We'll see who is laughing when the music stops this week.
No, I shan't be leaving France either. I have more faith in the French ability to look after No 1 than I do the British version. Somehow I suspect that the British will still be grumbling, still talking of reform, still trying to shore up the planks of this rotten edifice and convincing themselves that they are a world player. Still dutifully obeying every last communiqué from the EU. Give me French contumacy any day.
EU aficionados – not just fork tongued snakes, two headed fork tongued snakes.