Is Israel really the monster it's made out to be?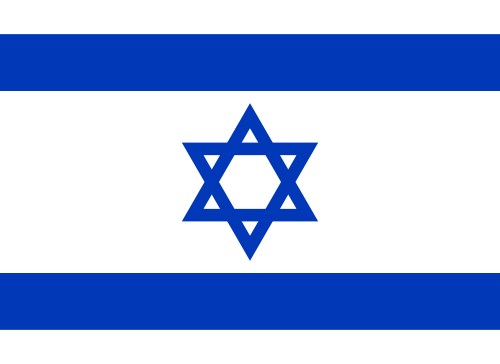 This is another subject that cannot actually be rationally discussed.
Any mention of "facts" will be met with an increasingly histrionic barrage of "counter-facts" and allegations of violent atrocity.
But the truth of the matter is that if you look at the relative attitude of the even the most aggressive Israeli government towards Palestine is one of cowering timidity compared to the recently-elected Hamas party in Palestine. And there are such difficult questions facing the behaviour of the Palestinian "establishment" towards Israel.
Why is it acceptable for Hamas to vow that they will not stop until they have destroyed Israel, but unacceptable for Israel to respond to actual, physical Hamas aggression? Why is it wrong for Israel to launch air strikes against missile attacks? Why do a million Muslims enjoy the same freedoms and protections as Israelis in Israel, when a Jew cannot safely set foot in Palestine?
There have been times in the past where I've thought that Israel's response was heavy-handed, but then, if I was the one facing random missile attacks, I wouldn't be thrilled to hear my Prime Minister say that we need to "show restraint". I'd be right there screaming for the protection of my family and myself.
And if you have a missile and you shoot it at one of the world's most heavily armed, most militarised societies, what exactly do you expect the response is going to be? Personally, I wouldn't dream of picking a fight with the Israelis because not only are they armed to the teeth, but they're very used to being in a fight.
It looks to me very much like an extreme case of politics to me. There is Palestinian leadership that is largely immune to the consequences of what they say. The "little people" bear the brunt of rash words and actions, and nobody is genuinely accountable (on the Palestinian side) for inciting war and fomenting hatred. And of course, the use of fatwa and jihad to justify the provocation further excuse Hamas from almost anything. It's a self-feeding cycle.
No-one dares to censure the Palestinian authorities. Indeed, large swathes of the international community seem to positively endorse militant anti-Israel cant while vilifying the Israelis for anything they say or do.
I could understand if people criticised the Palestinian authorities for fomenting trouble, or allowing an area under their control to be used for acts of aggression against the Israelis and criticised the Israelis for excessively forceful responses. But it seems to me that that the lines are drawn and comment is only on one side or the other.
I wish someone would explain this awful, messy, unpleasant situation to me.
September 9, 2011 at 15:41







September 10, 2011 at 06:04




September 9, 2011 at 14:07




September 9, 2011 at 04:59




September 8, 2011 at 23:26







September 9, 2011 at 09:48







September 9, 2011 at 10:50







September 9, 2011 at 14:47




September 8, 2011 at 22:12




September 8, 2011 at 21:59










September 9, 2011 at 12:37







September 8, 2011 at 21:30







September 8, 2011 at 21:26




September 8, 2011 at 20:12










September 14, 2011 at 16:01







September 8, 2011 at 20:02










September 11, 2011 at 23:38




September 8, 2011 at 19:02




September 8, 2011 at 18:27




September 8, 2011 at 17:29







September 8, 2011 at 15:37




September 8, 2011 at 14:33




September 8, 2011 at 14:22










September 11, 2011 at 23:37




September 8, 2011 at 14:13







September 8, 2011 at 14:10







September 8, 2011 at 17:21







September 8, 2011 at 21:38







September 11, 2011 at 23:33




September 8, 2011 at 14:00







September 8, 2011 at 14:53




September 8, 2011 at 14:58




September 8, 2011 at 19:24










September 11, 2011 at 23:31










September 8, 2011 at 13:39







September 8, 2011 at 13:10










September 14, 2011 at 15:42




September 8, 2011 at 13:08







September 8, 2011 at 14:37










September 8, 2011 at 16:57










September 8, 2011 at 17:04




September 8, 2011 at 12:36







September 8, 2011 at 20:16







September 9, 2011 at 18:14







September 10, 2011 at
05:58