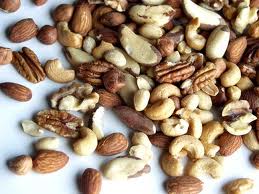 Shock statistics from the European College of Neuropsychopharmacology claim that 164 million Europeans – 38.2% of the entire population of Europe are suffering from a mental disorder.
Given that 43% of Europeans voted in the last European elections and thought they might make a difference, I am surprised that only 38% of the population were subsequently found to be suffering from a mental disorder. Perhaps the missing 5% are amongst those who have subsequently committed suicide – who can blame them?
I digress.
Since virtually every main stream media organisation that has picked up on this statistic has launched straight into a discussion of 'depression' – and whether men or women suffer more from depression, the unwary might leave their pages with the idea that 164 million Europeans are actually suffering from depression.
Far from it. True clinical depression remains a relatively rare occurrence. 6.9% of the population. They deserve every penny we can throw in the direction of their treatment. It is an utterly debilitating ailment, made worse by the inertia that overcomes the patient who no longer cares whether he gets better or not, nor believes that he might.
Those with a broken leg loudly demand their rights, phone for an ambulance themselves, and complain bitterly if kept waiting for treatment.
Those with clinical depression are apt to slink away into a dark corner, ashamed of their symptoms, attempting to hide them on their good days to meet societal approval, convinced that they are not worthy of treatment on their bad days. They have my every sympathy, particularly the male members of this hidden society, who also lumber under the burden of the cultural belief that it is somehow 'not manly' to be depressed.
Nothing contributes more to that belief that 'depression' is not manly than the unwarranted inclusion of what might be termed 'reactive depression' in these statistics.
Reactive depression is the depression that comes from finding that your child minder has quit and you won't be able to attend the 'Woman of the Year Ball' this year after all. The depression that comes from finding that your 93 year old much loved father has proved mortal after all. A big shock that, for some people. Grief is normal, not a mental illness. Disappointment and frustration is normal, not a mental illness.
The fact that Big Pharma is prepared to treat these 'interlopers' with its armoury of chemicals accounts for roughly double the number of Europeans included in the shock statistics. (14% are 'anxiety sufferers') This may do wonders for Big Pharma's profits as Prozac sales go through the roof, but it does nothing for those suffering from a chemical imbalance of the brain, whether through the continued rush of adrenaline caused by spending your days unexploding road side bombs in Afghanistan, or through the random chance of your body chemistry malfunctioning.
7% of the 'shock' total is suffering from insomnia. Get a grip folks, write a blog or something, there's a million things you can do in the middle of the night other than swallow chemicals.
Another 4% are depressed as a result of alcohol or drug dependency – well, alcohol is a depressant, cut out the booze, and you may find that not only are you no longer slumped over the bar top at closing time, but you aren't begging the barman's sympathy because your wife has left you either.
A mere 1% of the total are suffering from what we are told is the big health scare of this century – dementia. They can't help that, it is a predictable result of more of the population living past the normal age range at which dementia is liable to strike.
I can't help feeling that if the 118 billion pound European cost of treating some of the more esoteric disorders that have emerged into the DSM-IV manual – which last year managed to include 'caffeine intoxication' as item no 305.9 – then those few persons who truly need the help and deserve the support of society as they battle with a very real illness, would get far better treatment. They deserve it – not having the available funds spread over a wide variety of social malfunctions.
DSM-V is due out next year, a completely new volume of medicalised ailments for the Pharmaceutical lobby to salivate over. I predict amongst other entries will be:
409.2 Banker's Baloney – characterised by a reluctance to stop gambling with tax payer's money.
603.7 Voter's Vortex – a delusional belief that putting a cross on apiece of paper can actually change your life.
727.5 Parliamentary Paranoia – a schizoid condition characterised by a delusion that if you can just unseat the current Big Egg, you might actually be in control of the country.
879.1 Bulimia Expensia – binge gorging of every expense going in the belief that you might starve to death if you stopped. Characterised by regular vomiting of ill gotten spoils when challenged by caring voters, followed by a speedy return to inappropriate claims.
969.5 Media Mania – an unwarranted belief in your own superiority, coupled with a desire to consume the regurgitated vomit from other publications.
I'm sure you will have other entries for me by the end of the day.
September 9, 2011 at 13:47




September 8, 2011 at 22:54







September 8, 2011 at 12:10







September 8, 2011 at 23:00




September 7, 2011 at 19:45







September 7, 2011 at 19:46







September 7, 2011 at 23:04




September 7, 2011 at 18:27







September 7, 2011 at 17:44




September 7, 2011 at 17:05




September 7, 2011 at 14:44




September 7, 2011 at 14:19




September 7, 2011 at 13:59




September 7, 2011 at 13:47







September 7, 2011 at 13:55










September 7, 2011 at 16:10







September 7, 2011 at 18:41







September 7, 2011 at
19:04


September 8, 2011 at 11:52