Trawling Labia for the G-Spot.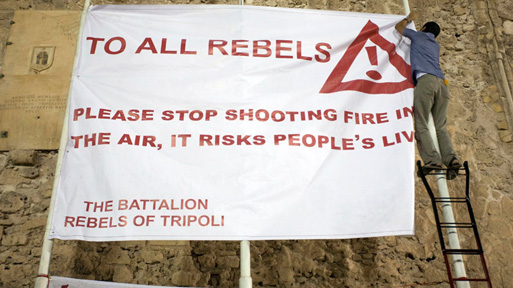 Today we learn that Britain's finest, those lantern jawed, snake hipped men of Hereford and Worcester are on their hands and knees conducting a finger tip search of Labia's mysterious hills, vales, and hidden crevices looking for the mysterious G-Spot. Apparently, until the G-Spot is located and exterminated, the earth cannot move, and the sticky, sweet substances that our government desires will not flow.
[Ed: Anna, dear, it's Libya not Labia. Start again please].
Whoops, he's after Snuff Porn not Soft Porn. Will do. Over and Out.
Today we learn that Britain's crack team [Ed: Careful Anna!]
Today we learn that Britain's Glorious 22 Regiment of SAS Troopers are on the front line in Libya helping the rebel forces to conduct a search for the spot where G may be found. Apparently finding G, or Gadaffi as he is sometimes known, is essential to restarting the flow of oil.
The last time the SAS were in Libya in 1942, they flattened Benghazi (I'm not counting their unfortunate meeting with pitchfork wielding farmers) this time they have switched allegiances and are helping to flatten Tripoli. This is behaviour we normally attribute to mercenaries; those unloved 'foreign soldiers', and frequently slandered thugs of war. However, because the SAS are paid by the British Government, as opposed to any other government, they are not called mercenaries, but honourable soldiers.
I am confused as to why it is now acceptable to hunt down one specific man – Gadaffi. I thought the whole reason we had flattened 50,000 Libyan citizens from the air was because it was neither legally nor morally acceptable to engage in 'regime change' – the assassination of one man in order to improve the price of whatever? How does it become acceptable after 50,000 deaths and not before?
The entire business of reducing Libyans to small squares of charred flesh has become confusing to me. Didn't we (Nato) destroy a convoy of military vehicles in Jalu because they posed a threat to civilian life? Yes, I am quite sure we did.
Yet now a convoy of military vehicles approaches Sirte, intent on threatening civilian life to the extent that they hand over M. Gadaffi – and Nato will not intervene?
Thanks to my current anti-nausea medication, I have been able to down two small portions of Sky News this morning, and a slice of dry BBC nonsense. I can't say I feel any better for it.
Sky are besides themselves with excitement at having netted a gangly Arab youth, straight out of Laurence of Arabia, tailor made for snuff-porn-on-the-hour, all curly brown locks and limpid eyes, who proceeded to tell the world that he was one of Gadaffi's 'feared henchmen' now turned whistle blower. Yeah, right! He wouldn't frighten my dog.
With an avuncular 'rebel soldier' affectionately ruffling his hair, he chatted amiably with Sky news, telling them where Gadaffi was on Friday, which road he was on now, where he was heading – indeed, was the convoy not heading for Sebha his home town, was he not mightily pissed off that no one offered him a lift back to his Mummy?
Not to worry, Sky reassured us lily-livered couch potatoes, Gilded Youth had 'done nothing wrong', was 'not in trouble', was 'only 17' (which makes him at least four years older than the deadly 'child soldiers' you were parading before our eyes last time I looked Sky) and, best of all, Sky would ensure that he was home with his Mummy in time for brown bread and cockles…..
Sky are now to demonstrate the feat of returning a 'deadly henchman' to the 'Gadaffi stronghold of Sebha' after extracting all the information he was supposed to guard with his life, and beaming it out to 60 million people, on the hour, every hour…….way to go Sky! We were taking bets on how long he would remain in his Mother's arms before someone arrived to slit his throat, but knowing Sky, they will probably have a camera crew at Mummy's to show the small square of charred flesh she has now become. No more Mummy! Will he become a cause celebre, extracted with Sky reporters on the last helicopter out of Tripoli?
Meanwhile, back in iDave land, we are told that our lumbering plod is considering sending some hapless PC to investigate WPC Fletcher's death. How rooted in the days of legal process and justice they are! Don't they know that Sky have not only identified 'the man who shot WPC Fletcher' – Abdulmagid Salah Ameri – but helpfully reported that he has been executed, by his own supporters naturally….. Nothing to see here folks, move along.
What do we need a police force for? Or morals? We have Sky to skip over the difficult bits, and make it all photogenic for us. I love the banner at the top of this post. I can hear the conversation that led to it.
Sky Reporter: Muhammed, can you run up a banner telling people to stop firing in the air?
Muhammed: But my people not speak English, that why you pay me thousands dollars a day to translate!
Sky Reporter: The folks back home won't figure that out, they'll just be pleased you've stopped wasting the bullets they are sending you.
Muhammed: OK, ready for 10.am transmission, Masser. You ask, I do.
Ms Raccoon is calling for nurse to take her away from all this madness….