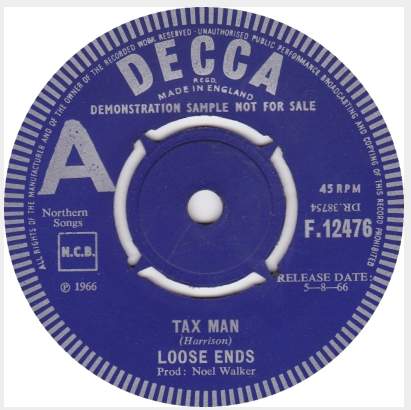 I saw something the other day, something utterly unremarkable in its banal common sense:
"Give tax breaks to manufacturing businesses in areas of high unemployment"
I mean, it's obvious, isn't it? When there is high unemployment in an area, giving tax breaks to businesses that use "less-skilled" people seems like such a good idea.If you give tax breaks to these businesses and they can consequently employ more people because they enjoy the advantage of paying less tax. And getting people employed is much more desirable to people than the loss of tax revenue.
But why is manufacturing such a sacred cow? Do you not think call centres or legal practices might not employ people with low skills to perform low-grade administrative work?
And why, indeed, should these tax breaks only be offered in areas of high unemployment? If giving tax breaks helps businesses employ more people, why not give all businesses tax breaks?
Further, if tax breaks do indeed help businesses, which is pretty self-evident, why stop at giving them this relief or that relief? Why not absolve them from taxes altogether? Surely the more tax breaks they have, the more they can employ? And when a business does reach a level of "full employment", the taxes levied are only borne by either the customers of the business (in higher prices), the employees (in lower wages) or the shareholders (in lower dividends, which often means lower pensions).
Businesses are a legal fiction, they cannot pay taxes, they can only distribute the taxes to other people who actually pay them.
There is a lot of emotive language about businesses evading or avoiding tax, but the truth of it is that these businesses are being kind to their employees, customers or shareholders. You know, actual people.
The idea of "taxing businesses" exists solely to hide the fact that government is taking more money from our pockets than we realise.
When we cry out for rash and importunate banks to be penalised, we're actually begging the government to reduce the pensions we're going to get one day.
When we chastise Vodafone for "sweetheart tax deals", we're also bemoaning our bigger pensions, our cheaper mobile phones, and people earning a better wage in a Vodafone call centre.
Doesn't sound quite so unfair now, does it?
Tax breaks are a very good idea. There should be more of them, and not just for business. We also deserve to keep more of our own hard-earned money to spend on the things we believe are important. Things which I don't believe are important are wars, PFI, endless layers of government bureaucracy or transferring money from me to Capita or EDS or whoever to make a shambolic mess of yet another useless government IT project.
Do you not think that you could spend your own money on welfare more wisely than some faceless bureaucrat? Do you not think you could do without the bureaucracy that requires yet another wasteful, grandiose IT project?
Consider these things the next time you hear people calling for more tax.



August 31, 2011 at 10:50




August 30, 2011 at 22:59







August 30, 2011 at 20:59







August 30, 2011 at 20:59







August 30, 2011 at 19:00







August 30, 2011 at 18:55







August 30, 2011 at 19:01










August 30, 2011 at 19:43







August 30, 2011 at 20:07







August 30, 2011 at 20:13




August 30, 2011 at 20:06




August 30, 2011 at 22:48







August 31, 2011 at 21:37