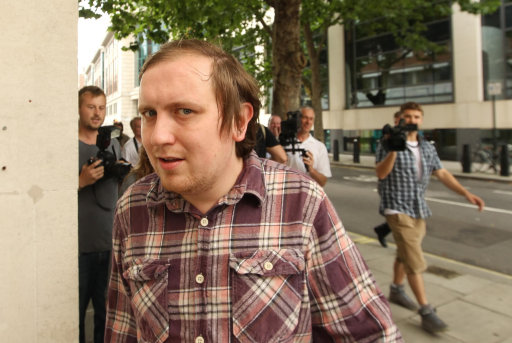 Simple Pieman met a newsman,
Following a dare,
Says Simple Pieman to the newsman,
For your views, I do not care.
Says the newsman to Simple Pieman,
Allow my wife to show you how;
To land a pretty punch,
– and on the floor you cower.
Simple Pieman went a-flinging,
To advertise his show;
All the coverage he had got,
Was negative, and so…
Simple Pieman went to gaol
For six whole weeks – not long;
He'll be out in three, with any luck
Which made the newsman whistle.
h/t to The Magistrates Blog for the title.
August 4, 2011 at 23:25




August 4, 2011 at 18:47







August 4, 2011 at 19:21




August 3, 2011 at 22:31




August 3, 2011 at 17:13







August 3, 2011 at 22:23







August 3, 2011 at 15:58







August 3, 2011 at 17:00




August 3, 2011 at 15:40




August 3, 2011 at 14:39







August 3, 2011 at 16:14







August 3, 2011 at 14:06