Jason Owen – Capital Punishment Icon?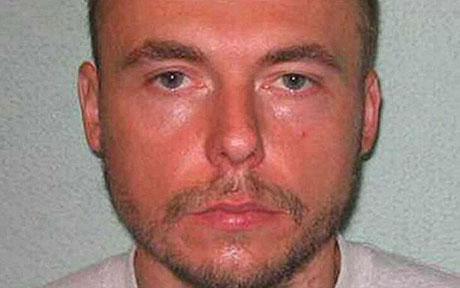 If there is a simple visual answer to the capital punishment conundrum, then it will emerge – in the shape of Jason Owen – blinking into the daylight on this coming Friday morning.
It will cost us many millions of pounds spread over several years to ensure that the 'answer' remains safe, sound, and secret.
We contort ourselves over capital punishment because we remember the failures. The men innocently hanged before they had a chance to prove their innocence.
If, instead of coming at the beginning of a sentence, it came at the end of – say – 20 years time, plenty of time for reflections on the nature of your wrongdoing, plenty of time for new evidence to emerge, lethargic defence lawyers to bestir themselves, the press to stop navel gazing and appeal for fresh evidence, then we might feel differently about the ultimate death of someone who had been given every opportunity to prove that we were wrong. It is the hasty nature of the judgment which appals, as much as the judgment itself.
Personally I would be very happy to imagine that not only contemplating your impending death, but having 20 years of it hanging over your head as you munched the unending porridge, might be a more effective deterrent to those who treat the lives of others with callous contempt.
The fact that society is neither given the comfort of knowing that an individual will spend 20 years reflecting in discomfort nor that they will pay with their life is what adds fuel to the cry to bring back hanging.
Next Friday, Jason Owen will walk free from jail. Presumably because the justice system wishes to save money, meet its targets, and generally be free of the little scrota.
Owen will continue to be a burden on the taxpayers though, just from a different pocket. He is asking for plastic surgery to protect his identity, and is likely to be given a new name. Fortunately (?) for us, in an attempt to prove himself a changed individual, he went on a course to learn basic construction techniques shortly before his trial – until then he had no legitimate means of supporting himself, and was 'on the run' from the police in respect of an armada of crimes. whether he uses his new found skills to earn a living or continues to expect the tax payer to feed him remains to be seen.
Jason Owen was originally jailed indefinitely in connection with the iconic death of Baby 'P'. The appeal court, for reasons which escape me, despite having read through the case twice, decided to alter that sentence to one of six years, on the grounds that he did not represent a 'significant risk'.
"He displays a willingness to deceive …which is unattractive, but to translate that into a significant risk that he will himself in the future commit offences involving death or serious personal injury to the public is … simply a step too far."
This is a man who was accused of the rape of an 11 year old girl whilst he was still only 13 years old himself. The case was dropped for lack of reliable evidence, given the age of the victim.
This is a man who was accused of torturing his own grandmother to persuade her to change her will – it never came to trial because the terrified grandmother had died by then.
This is a man who had convictions for theft, robbery and carrying weapons by the time he was 20.
This is a man who set fire to his own house and was later convicted in respect of another arson.
This is a man whose own Mother and Father have both separately changed their names in an effort to remain hidden from him.
This is a man whom the appeal court do not think poses a 'significant risk' to any member of the public.
This is the man who will single-handedly reignite the public desire to bring back capital punishment.
Cruelly, he is set to be released on the 4th anniversary of Baby 'P's death.
Guido's campaign could not ask for more wind beneath its wings. Ironically, Jason Owen would never have hung – he wasn't even charged with murder, merely failing to prevent a death. I doubt that the tabloids will remember that come Friday.
Stand by for tabloid hysteria.



August 4, 2011 at 21:37










August 4, 2011 at 22:53







August 5, 2011 at 11:04




August 4, 2011 at 21:15




August 4, 2011 at 13:19




August 4, 2011 at 13:17










August 4, 2011 at 13:43




August 4, 2011 at 08:45







August 4, 2011 at 11:12










August 4, 2011 at 12:04







August 4, 2011 at 12:37




August 4, 2011 at
13:30


August 4, 2011 at 08:32







August 4, 2011 at 01:19




August 4, 2011 at 00:58




August 3, 2011 at 23:16







August 3, 2011 at 22:37







August 3, 2011 at 22:20












August 8, 2011 at 12:56







August 3, 2011 at 21:30




August 3, 2011 at 21:20