Thoughts on Social Democracy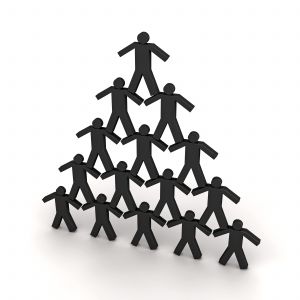 I realize that I will probably offend generations of political anoraks with this bland assertion, but I'm going to make it anyway: "social" anything, whether it's "social democracy" or "pure socialism" or "social something else" ultimately means that the costs for bad things get pushed onto society as a whole. Whatever the motivation for said "social" thinking may be, that is inevitably the outcome of socializing. I believe very much in outcomes, irrespective of the motivation.
Probably the greatest divergence between my own thoughts and those of statist people is that motivation is irrelevant, the outcome is what is important. I don't care if greed is the driving force behind a better life for all, and I don't believe that any stupid idea that leads to things getting worse for the people it's supposed to help should be permitted, just because the motivation is noble. And don't get me wrong, I don't necessarily always attribute evil motives to the various disasters inflicted on us by a succession of increasingly socialist governments. I don't believe for one minute that the faceless bureaucrats, EUreaucrats and quangocrats who seem to spend their days dreaming up ways to nanny, hector, bully and annoy us actually do so out of some perverse desire to inflict misery on us, I believe that most of the time, they genuinely believe that they are making these rules because they honestly believe that they will make life better for all of us.
The same thing with those calling for greater or better regulation of anything. They do not make these calls because they want to strangle business (unless they are the incumbent, of course!) — they make these calls because someone, somewhere has done something evil or malign or at least incredibly stupid, and the call goes out to protect the unwary and the innocent.
They do not necessarily understand how they regulation to protect us all from X ever happening again will not protect us from X happening again, because what actually does protect us is the fresh, recent, painful memory of how many people got stung by X. Ponzi schemes have been around for centuries, but Bernie Madoff got away with a Ponzi scheme in the hugely regulated financial sector, not because there is no regulation preventing Ponzi schemes (there is and it's rigorously enforced) but because it's been a while since the last big Ponzi scheme and nobody recognized it when it came round again.
Indeed, the strictness of the regulation around Ponzi schemes actually reassured punters, who assumed that the supremely compliant Madoff had to be doing good business, because he was in such a highly-regulated area. Think about it yourself: you never really dot every "i" and cross every "t" on every single contractual agreement you make, precisely because you "know" that everything is regulated and you are therefore protected.
And all this goes without even considering the horse-trading and lobbying around regulation in reality. Incumbent businesses love regulation, they adore it. This is why you often find that businesses will create societies and guilds and associations if there isn't already some form of government regulation. By doing this, they try to enforce their business model on new entrants to a market and force them to do away with potential advantages that the incumbents don't have. If the new player won't sign up to "the rules" then the incumbents can immediately accuse them of having something to hide.
So, all the normal mechanisms of "social" engineering, however well-intentioned, will only ever occasionally and temporarily actually protect us in the manner in which they are intended to.
But the one thing which socializing does very well is to amortize the costs of "mistakes" or negative externalities or bad decisions across everybody in the society. Now, you may consider this to be a very good thing. But once again, the intention is good, while the outcome quite often is not.
Let us take for example, care of the disabled, something which surely no civilized person could object to. If you knew you that the child you (or your partner) was bearing could grow up profoundly disabled, requiring constant attention and considerable cost for home modifications, medical care, etc. Now, if you were in a society which did not socialize costs, that decision would be a completely different one. Unless you were incredibly wealthy, there would be no way you could afford that child, so you would probably opt for termination. In a "socialized" society, you make that decision on a completely different basis.
Leaving aside the debate about whether this is better for society as a whole or not, let's just assume that the socialized society is a better one. I don't necessarily believe that allowing one small group of people to enjoy the "benefit" of time with the disabled child is fair to the rest of society who have to pick up the tab, but let's just assume that it is. The problem comes in the absolute limit of resources available to a society. People will always want more things than are available to them. Even a state as large and powerful as the USSR in its prime could not deliver all the needs of all its people all the time. Unlike in our society where most people have a decent (or better) life and a very few struggle, most Russians lived with just the basic necessities and very little luxury.
In our society, the hallowed NHS is the very acme of socialization of cost. Every taxpayer contributes to it and every subject of the Queen is entitled to use its services, whether they pay for it or not. But even though the NHS has the annual budget of a small country and employs millions of people, it cannot deliver the healthcare that everybody in the country needs. Thus, despite the prodigious amount of money that goes into the NHS every year, services are continually being cut, and there is always a disappointment for even genuinely ill people who have paid into the NHS all their lives who suddenly discover the truth, that some arbiter somewhere has decided that their particular problem, no matter how life-threatening, does not merit the NHS paying for the treatment desired or in some cases required. Hence the ever-popular "postcode lottery" headlines in the Daily Mail and the Daily Express.
This in turn leads to the NHS trying desperately to shift the burden of responsibility for these unpleasant choices elsewhere, like the growing indications that smokers or drinkers or the obese will not be entitled to care because of self-inflicted or avoidable conditions. This completely ignores the massive tax contributions made to the NHS by these same people. The NHS is happy to get the tax contributions while shirking paying back to people who pay this money in. This is a most egregious example of the difficulties facing socialized costs, along with not paying for state-of-the-art cancer care or "wonderdrugs" for people who desperately need them, despite their having funded the NHS all their lives.
These are particular examples, there are many more. The upshot of all this is that while socializing costs sounds like a wonderful idea and allows us to make "more civilized" decisions, the truth is that socializing costs does not take them away and at some point, some faceless arbiter is going to take difficult decisions that mean that for every happy family that has (for example) a well-cared for disabled child, there will be an unhappy family that has (for example) seen their beloved wife and mother eaten away by cancer because there simply wasn't the money to buy her the new wonderdrug. If family A had decided not to have their disabled child, maybe family B would not have lost their mother.
Socializing costs does not take costs away. Eventually, difficult decisions have to be taken.
And broad-brush decisions taken by impartial, uninvolved people will naturally affect many more people than decisions taken by people who have to live with the consequences of their decisions.
Thaddeus J. Wilson



July 18, 2011 at 12:49







July 17, 2011 at 12:28







July 18, 2011 at 10:31










July 18, 2011 at 11:29







July 18, 2011 at 12:12







July 17, 2011 at 20:57




July 17, 2011 at 10:11







July 17, 2011 at 02:00




July 17, 2011 at 00:17







July 17, 2011 at 08:05










July 17, 2011 at 08:41




July 17, 2011 at 12:18




July 16, 2011 at 23:05




July 16, 2011 at 22:34




July 16, 2011 at 20:11




July 16, 2011 at 19:56




July 16, 2011 at 19:28







July 16, 2011 at 18:59







July 16, 2011 at 17:00







July 16, 2011 at 16:50




July 16, 2011 at 15:21