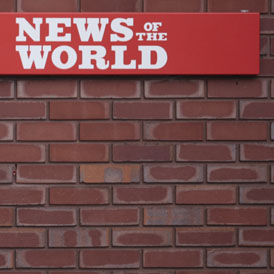 Living in the Land of the Commons People
I was trying to do some work this morning when the Home Affairs Select Committee started grilling the Plod who had been involved in the original News International phone hacking inquiry.
I have not really followed the phone hacking scandal in all its minutiae. I was largely uninterested until the revelation that Millie Dowler's phone had been hacked. I did not that like one bit. I thought it was a very bad thing. I was very angry.
So, I have had to go back and find out what happened. Here is an overview of what I understand after hearing the evidence to the Committee.
In 2006 there were allegations that there had been attempts to intercept voice mail messages in the royal household. That resulted in an investigation by The Met.
The person in charge of the investigation was Assistant Commissioner Andy Hayman from the Special Operations Department. Below him, in a more hands on role for the investigation, was Deputy Assistant Commissioner Peter Clarke from Anti Terrorism.
What seems to have happened is that on Clarke's somewhat robotic approach the parameters of the investigation were set very narrowly indeed, namely to investigate interceptions into the Royal Household: period.
In a sense the result was success. Clive Goodman, the News of the World's Royal Correspondent, and Glenn Mulcaire, a private detective, were convicted and jailed. Andy Coulson, the paper's editor resigned.
Remember him? Small world.
However, Plod admits that it was clear that there was a great deal of further hacking activity which had taken place. Plod, however, decided to halt the investigation at that point and take things no further.
The evidence before the committee, as I understood, was that this was for a number of different reasons.
First Plod seems to have felt that there were other and more important fish to fry. In particular the country was undergoing a spell of intense counter terrorism activity, which is true. There was the aftermath of 7/7 and other terrorist plots to be dealt with and the key players, Hayman and Clarke, were involved with that. I am cool with that. It has force.
However, it is abundantly clear that Plod did not do a particularly thorough job. As already mentioned, it seems to have been acknowledged that it was clear that there had been very much more "hacking" than that which concerned the Royals. Also, that some of this involved some quite important persons, including leading politicians. It is also, I think, agreed that although there were about eleven thousand pages of documentary evidence, not all of it was read. It is self evident that on a proper review of that evidence it was clear that there had been attempts to access information of a great number of people. According to the evidence given by the present Deputy Assistant Commissioner Sue Akers who is in charge if the new investigation, there were nearly four thousand names or numbers in the documents. Oh dear. Someone might have spotted that, I think.
There were some other explanations for the failure to go further. One seemed to be that this might have distressed victims because it might prolong the investigation (ummm, what?). And that the documents had been collected in an age when reading them had to be done "manually". I am not sure what that meant on many levels. Does Scotland Yard now have a machine for reading documents which means detectives don't have to? The final reason put forward was that that News International was not co-operating. Okay, so the next time a burglar gets nicked and refuses to confess, the Police let him go. Yes, I see… not.
It was also said that the idea was that potential "victims" of the hacking would be contacted and the position explained. I suspect that is total rubbish. It seems some were but that, as is obvious, most were not. I think the simple position is that Plod just got bored, had no particular interest, and had a conviction. So Plod let it go.
Incompetence is one thing. Alleged corruption is another (and I am not making that allegation). The problem comes because everyone was supping at the Murdoch table. Hayman in particular, who was to resign under a cloud about his own expenses and subject to allegations about improper conduct with a female detective sergeant, before going on to work for News International at The Times.
No, you couldn't make this up.
Anyway, the story just wouldn't go away.
In early 2009 The Guardian alleged that the News of the Word had been involved in the widespread hacking of phones of the rich and famous, including Prince of Pies, John Prescott. Because of political pressure the matter was referred to Assistant Commissioner John Yates to consider whether the investigation ought to be re-opened.
Yates did not think there was any new evidence in The Guardian article. Unfortunately, he dealt with the matter in less than a day. What he appears to have done is look at the original conclusions, look at The Guardian report, and conclude that there was nothing new in the allegations. He did not go back and go through all the original files. He made a judgment call. And to be fair, you can sort see why. But it was the wrong call.
Time and space forbid, but in September 2009 Yates was called before a Commons Select Committee in September 2009. He suggested that there would only have been a handful of people who might have been hacked who had not then been contacted.
John Yates was the man in charge of the cash for honours investigation by the way, which ironically he appears to have pursued quite doggedly.
And is thus perhaps is not that popular with some in Parliament. Small world…
What then seems to have happened then is all round saint (?) Max Clifford pressed a claim against the News of the Screws about hacking which was settled for a very large amount of money, allegedly not far short of a million quid It also seems that this case yielded some very…well, interesting material about the internal workings of News International, and word of this and the settlement spread. So much so that by about 2009 what I will call "Team Celeb" (captain Sienna Miller, vice captain Steve Coogan) mounted a concerted barrage of claims against the News of the Screws. These progressed towards trial. As they did so, more material came to light from The Screws under the process of "disclosure". Disclosure is simply the legal process by which before trial each side must reveal to the other any documents in its possession which are relevant to the case, whether they assist it or not. Bear in mind that the Team Celeb will have had very able, hard working and expensive lawyers, and if there was a paper trail to follow they would have been up it like Daniel Craig up…well, you get my point.
I understood from the evidence I heard today that one of the one of the things that came to light were three particularly incriminating e-mails about the extent of the hacking. By a mystical process of osmosis the rumour of their existence found its way into the hands of the politicians and the Crown Prosecution Service. Thus the Director of Public Prosecutions Keir Starmer QC announced a review of the evidence collected by the police in the original investigation.
This was and is Operation Weeting (an awful name), conducted by the Specialist Crime Directorate and lead by Deputy Assistant Commissioner Sue Akers, who looks remarkably like that WPC June Ackland in The Bill.
Perhaps it is her. Who knows? Small world.
"Team Weeting" has gone back to read the original evidence collected in the first inquiry. It is going back through this material which has revealed that there may be as many as 4,000 names involved including the not so great. Oh dear, oh dear. The clues might be: names written down, and phone numbers. All 4,000.
Right…. lessons to be learned.
First, Plod is fundamentally thick and lazy.
Permit me an observation here. Now, it may be I am doing the Met a disservice. I have to concede that I don't know exactly what form this evidence was in. I assume a mix of e-mails, loose papers, scribbles and typed memos and files. OK. I have been trying to get straight in my head how long it would take me to get to grips with 11,000 pages of evidence like that. You see, I have a real day time job when not blogging, and it often involves reading and digesting lot of documents in short order. Routinely a 1,000 or so pages at a go.
Here is how I would do it. I would get a large number of tea bags, biscuits etc and two or three sensible, and hopefully comely, female assistants. I would commandeer a big office with a big table and some photocopiers. I would then photocopy everything and file the original documents for safe keeping as we went along.
I would then, with the assistance of my comely assistants, and munching many biscuits, I would do my best to put the material in date order. This is not always possible, but really helps. There might have to be annexes for undated material, but that's OK. You will find a way to put them in some order. You then have a time line.
I estimate (and it is no more than a guess) that this process would take about 2 weeks. In doing this I would get a very good idea of what was going on. I would then have about 15 lever arch files of material in nice, ordered, photocopied shape. You can even paginate it automatically if you like.
I would then get out some nice yellow and red highlighter pens and READ IT ALL, highlighting in yellow the interesting bits, and in yellow and red the really "hot" bits. And these would be marked with a little yellow stickers. I might make notes on a dicta-phone too in this case in a stream of consciousness way. I would drink lots of tea, and play some Vaughan Williams and walk about a bit, occasionally kicking things.
I estimate (and again it is no more than estimation, I accept) that would take less than a week. Possibly a lot less. By the end of this think I would have a pretty fair of what went on. Not the final answers, but the final questions.
In short it does not need 45 officers working round the clock for 6 months.
Next, I can go with the excuse that there were other things for Plod to do, but if you are going to appear in front of a Select Committee, get your strategy right. Front up. DO NOT bang on about protecting victims by not investigating further. It's just plain stupid. There is a perfectly sensible story to tell, which is that you have caught the main players. It was not necessary or proportionate to carry on once that had been done, and you were in the middle of fighting a major wave of terrorism. And stick to it. Be sorry about the offence to victims, but that with hindsight. You were facing a crisis that was real, physical and dangerous. Not a political fuss, like you people are having. Stick to that line.
John Yates has problems. Keith Vaz, chair of this Committee, rounded up his evidence by saying that there were questions about it its veracity. I find that utterly laughable. Yates is palpably honest. He made a judgement call on one issue, and it has come back to bite him in the bum. If there is an issue I have with Mr Yates, it is that he gave evidence much more like a wannabee politician or a spin doctor than a policeman. And indeed that is now what senior police officers so often are. ACPO is a self serving political and financial organization, and its guiding principle is self advancement for its members in public office or in private "consultancy" afterwards. An old fashioned copper would have called for the files, a packet of Marlboro Lights and a bottle of scotch and told his ex wife he couldn't see the kids this weekend. But then he would never make Assistant Commissioner. He would be pensioned off or sent on an alcohol awareness course. The new fangled media-cop has a nice tie, but knows naff all about crime. Yates didn't even do his media bit well, as it happens. He should have been less defensive and more aggressive. His head may end up on a pole. Well, if you roll with the pigs you get dirty. Tough shit.
The performance of Clarke was robotic and totally misjudged. The performance of Hayman was simply farcical. It was like watching a caricature of a bent cop by Swiss Tony from The Fast Show.
I have rarely seen or heard such an appalling display of how not to give evidence. Assistant Commissioner…(sigh).
But this is not a one way street by any means.
The Commons Home Affairs Select Committee indeed! It is chaired by The Right Honourable Keith Vaz MP. Not a good start really. A man vulgar in his conceit and his ego. There was a not so lovely moment when the witness asked to read something out.
"Proceed!" declaimed the smug Vaz, like some vast Eastern potentate, replete in his glory.
The correct comment is actually: "Thank you very much, do please carry on, we are listening."
And your expenses Mr Vaz…… odd.
There is a line in questioning between proper probing and outright rudeness. This was an exercise in point scoring by a tribunal with no open mind. The fact that the witnesses acquitted themselves so poorly is not the issue. The Parliamentarians just cheapened their office.
So, stupid Plod, arrogant Parliamentarians who have an axe to grind, hitting back at these who might investigate them. A small group all with their snouts in the same troughs. The Metropolitan elite. Poor minds, questionable moralities. Like rats in fighting in a sack.
I listened to this while keeping my eye on Twitter. Tweet of the day (as so often) came from the fabulous renegade Old Holborn. It simply said:
"Right. Back to work, The sooner my nest egg is hatched, the sooner I can leave this nest of vipers."
Spot on, OH!
Gildas the Monk