Dordogne Angst Unlimited.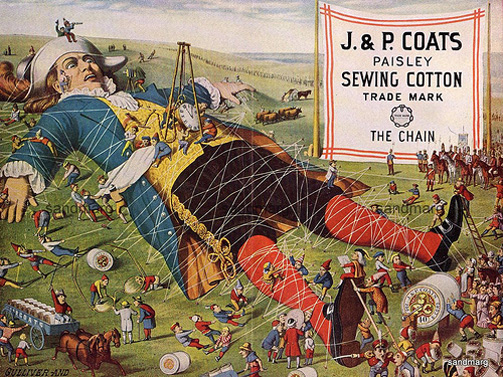 This nightmare that I had
woke up in the hospital suite
And thought "my, this is worse than bad"
just where on earth did I meet
That chick with whom I share this room?
Champagne's inappropriate
right now and so are those balloons
got no cause to celebrate.
I was determined that I wouldn't turn this blog into a 'how I fought the cancer and won' victim saga – but Daz's comment late last night was so 'orribly appropriate that I thought surely someone must have told him?
I have had the week from Hell, since last we spoke.
Everyone has moved heaven and earth to get me into the Institute Bergonie in double quick time, and less than six days after I was diagnosed; I had an appointment with the surgeon.
First I had to have a scan, pretty pictures for the butcher. No problem, don't like it, had one before, claustrophobic and all that, but we're a big girl now, we can handle it, and we did.
Next day, set off for Bordeaux to see the surgeon clutching my pretty pictures. I seemed to be awfully hot, but it was 40 degrees here, so to be expected. Passed his finger tip examination with flying colours, everything in tip top order – ye God's they are thorough!
Saturday I just got hotter and hotter; by the evening Mr G was fielding bowls of iced water and flannels to cool me down. By the morning, Mr G was panicking (so I thought!) not only was I red hot, I was covered in beetroot coloured blotches that were fast joining up. He bundled me into the terribly chic, paper thin, silk pyjamas he had just bought me, with a skimpy, oh so sexy, camisole top, and drove me straight to A & E. I was too bloody hot to put up any serious resistance.
Crack of dawn on a Sunday, A & E is deserted – I saw a nurse within minutes – and suddenly all Hell broke loose. I was on a trolley racing down a corridor and an army of little people (I know the Aquitainoise are a short race, but you obviously don't get through medical school if you are over 5'4"!) were swarming all over me. Two on my left hand side sticking needles in me, more on my right hand side wiring me up to the national grid which was travelling at roughly the same speed along side me, and more at my head barking gonflé, soufflé at me just in case after 63 years of remembering to breathe in and out all by myself, even when I'm asleep, I had suddenly had a lapse of memory. She punched me in the chest to get the message through to the English giantesse. Gee, thanks, I feel heaps better now.
It seems I might look like a human being to the untrained eye, but injecting a Raccoon with radioactive isotopes doesn't agree with them. Roughly the same effect as sticking them in a microwave on full power for too long. They cook from the inside out.
Thus I spent the last few days roped down on all sides like Gulliver amongst the Lilliputians, wondering where I met the 84 year old 'chick' with whom I shared a room….thanks Daz!
By Tuesday I had turned an ecclesiastical purple that Mr G assured me went perfectly with the turquoise and purple colour scheme of that room. I was unhooked from the national grid, and given a special travelling pack round my neck of 'whatever it was' I was mainlining – I was being transferred by ambulance to see a specialist. I hadn't had a fag or a cup of tea in days. Climbing the turquoise walls as you can imagine, and itching like a dog with fleas.
The specialist carefully inspected me, slathered me in some ghastly smelly unguent, and replaced the only clothing I had – yeah! Mr G's ravishing negligee set, which promptly stuck to me at every point, a bit late to join the wet- t-shirt competition, but there you go.
Ambulances here treat you like prisoners; you are signed in and out of everywhere you go, and to my surprise, when I emerged from the consulting room, my guard had vanished on an 'urgence' and I was to wait in the waiting room.
Well, you know what it's like when you are let off the leash for ten minutes and haven't had a fag for three days? Your mind is working overtime. It is if you are a true nicotine addict. I am that woman.
I knew where I was, centre of Bergerac, it couldn't be more than 60 paces to the High Street, sharp right turn, another 20 paces to the Tabac. I could do it, course I could. So off I went, slipped past Madame la Receptioniste when her back was turned, stomp, stomp, stomp, corner, right wheel, past goggle eyed café customers, stomp, stomp, stomp, made it!
M. le Tabac, to his credit, took it in his stride and sold me a pack of Fine vert and a lighter with a dead straight face, and I stomped off back to the Clinique Pasteur.
Sat on the window sill – and oh, that 'Hamlet' moment. Wonderful, my brain went back to normal.
No longer deprived of nicotine, it looked about itself. Took in the full effect of the ecclesiastical purple and beetroot red from head to foot, the fluorescent pink unguent, the skimpy and clinging silk camisole, the travelling pack of intravenous God knows what stuck in my arm, the lack of hairbrush or mirror for three days, and especially the elderly pair of slippers…and wondered at the French savoir-faire. They hadn't stared, well, not that I noticed; if they did, it would only be because I am a giant in Lilliput land. Surely?
Yesterday the ambulance took me to Bordeaux to see the surgeon there, still in my fetching garb, très chic – Mr G, unimpressed by my escapade the previous afternoon had declined to bring me any more clothes, rotter! – and sadly they have cancelled the operation for next week. It seems there is less danger from my unwanted 'squatter' than there is from operating whilst I am like this. I have to wait another couple of weeks – so the ambulance dumped me back into Mr Gs care and control late last night.
Glad to be home – my new nurse, Mr G, knows better than to deprive an angry Raccoon of nicotine, he serves up mugs full of steaming hot builders tea every hour, and having him turn me into a human fly trap with the pongy unguent is actually quite enjoyable. He's even let me sit in front of my computer to see what you've all been up to.
I don't know which I welcome more, the tea or the nicotine. Whoever told me that French cuisine extended to hospital food was a bluddy f***ing liar. A plague on all their houses. It is terrible, worse than terrible, bluddy 'orrible. Disgusting.
Once they had decided that I could be trusted to breath on my own, the nurse (and they are all wonderful, superb) asked if I wanted anything? 'Une tasse de thé', said I, ever the innocent. 'Thé Anglaise', she said? Boy, that sounded good. I'm too gullible.
It arrived. A glass bowl with no handle. A thin brown liquid in the bottom, no milk, no sugar, an oily scum on the surface on which floated a label on the tea bag … 'Madame Butterfly's English Breakfast Tea'……
Dear Madame Butterfly,
You haven't a pigging clue what a cup of tea should look like. Or taste like. Or be served in. Not a pigging clue.
Regards,
Ms Raccoon.

Mr G, alerted to my distress, brought some Yorkshire T-bags in for me. Sadly, the only time you get the chance to use them is breakfast, served three hours after they wake you by sticking a vibrator thingy in your ear when you've finally got to sleep (my neighbour snores like a hibernating bear) and if you're smart, and Raccoons are smart, you can request the glass bowl be filled with lukewarm water and 'un peu de lait'. A Yorkshire tea-bag, floated in this concoction, and bashed over the head several times with the blunt end of your Biro can be coaxed into something resembling a cup of tea. It's the only tea-bag man enough for the task.
I've come home to discover that Yorkshire Tea are running an advert proudly demonstrating their converted ice-cream van 'Lil Urn' – running round America, for God's sake. Americans don't need tea, they don't understand it. Raccoons do.
So please, just for me, petition Yorkshire Tea, threaten them with the wrath of the Raccoon, whatever it takes – but make sure 'Little Urn' is stationed outside the Institute Bergonie by the time I am incarcerated again. Tell them to honk when they arrive – I will get to them, even if I have to trail the entire bloody hospital behind me. In the meantime, have a look down the back of your sofa, search the back of your cupboards, and donate any spare Yorkshire Tea-bags to Ms Raccoon, care of Madame Nundy, Issigeac, 24560, France.
I might just survive with your help.
Ps. The fags are no problem. The biggest cancer hospital in France thoughtfully provides a beautiful water garden full of flowers, shielded from the sun and the rain, right in the centre; knee deep in cigarette ends, despite the ashtrays, packed out with stick thin, bald headed patients, nurses and ambulance staff all happily smoking their heads off. I know, because my ambulance crew introduced me to it yesterday, they wanted a fag too before the long journey back to Issigeac. So very French.



July 3, 2011 at 00:28




July 1, 2011 at 21:02







July 1, 2011 at 19:17










July 1, 2011 at 18:20




July 1, 2011 at 15:44







July 1, 2011 at 08:03












July 1, 2011 at 05:41




July 1, 2011 at 00:38




June 30, 2011 at 23:18







June 30, 2011 at 22:17




June 30, 2011 at 21:38




June 30, 2011 at 20:49







June 30, 2011 at 20:52




June 30, 2011 at 19:14




June 30, 2011 at 19:10




June 30, 2011 at 18:25




June 30, 2011 at 17:56







June 30, 2011 at 15:47







June 30, 2011 at 15:33










June 30, 2011 at 15:39




July 3, 2011 at 00:20







June 30, 2011 at 12:23