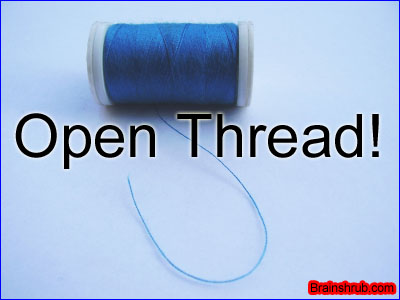 Matt and I are very busy with real life issues. I personally am working 12 hour days to a tight deadline so cannot put in much into writing articles to keep you lot occupied. So please talk amongst yourselves.
Say anything, write short stories, post a poem or two, repeat some internet meme, share a joke.
If you feel like writing a short article please let us know. You can see our contact details in the About/Contact link at the top of this page. Anything from 100 words quicky up to a 1000 word essay are welcome. Just let us know your byline (to keep your anonymity) and a suggestion for a picture to use.
June 30, 2011 at 11:51










June 30, 2011 at 20:24







June 30, 2011 at 10:39










June 30, 2011 at 11:03




June 30, 2011 at 08:55




June 30, 2011 at 08:46




June 29, 2011 at 19:28




June 29, 2011 at 19:05







June 29, 2011 at 19:26







June 30, 2011 at 05:52




June 29, 2011 at 18:56




June 29, 2011 at 18:29




June 29, 2011 at 18:27










June 29, 2011 at 18:10