Covert Recording accepted in Evidence by Appeal Court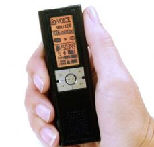 Have you secretly recorded your neighbour stating that your cat might suddenly vanish into the great mousehole in the sky, but they deny it?
The Appeal Court accepted a covert recording made in the course of a neighbour dispute into evidence for a case, and has relied on those recordings as evidence when making a costs ruling.
It's important to note that this was in a dispute between neighbours; the recording was accepted by a County Court, and that decision affirmed at Appeal Court level.
The recording proved that one party was likely to try an avoid paying legal costs:
… one party's private feelings of animosity were on display. Unusually, one neighbour had surreptitiously recorded the other talking about the dispute.
The County Court allowed those recordings to be admitted as evidence. Subsequently, the Court of Appeal also relied on the recordings when resolving a costs dispute. The recordings showed that the recorded neighbour was likely to try and avoid paying any costs order made against him. That was one of the reasons why the Court required him to pay £50,000 into courts as security for his neighbour's costs.
And the Court allowed the recording into evidence:
..the Court of Appeal took into account the secret recordings referred to above. These suggested that the losing neighbour may try to evade any order for costs made against him. One of the recordings was described as follows by the Court of Appeal judge:
"I'm going to mortgage the house up as much as I can so there's hardly anything in it". He said that he would "speak to the accountants and find out whether they can do anything towards the firm". He said "I'm gonna cover all angles". He[said] he would tell the respondent "you can have what I've got in my pocket — that's my tube fare" and that, when asked whether he had a business, he proposed to reply, "No, I don't own no business no more. I sold it, mate". And then he suggested…that "the f***ing colour [would drain] out of [the respondent's] face".
I'm not a lawyer, so I'm not going to comment in detail, but this needs some commentary from the legal bods.
Personally, I've only ever made covert recordings once, and that was also in a neighbour dispute when a physical threat had been made, and so it would have been for the purposes of persuading the police to take any possible complaint of harassment seriously.
Interesting. Maybe.
There is a detailed report at Housing and Property Law Daily.
Matt Wardman blogs at The Wardman Wire, on media, politics and technology, in addition to writing at the Raccoon's burrow.