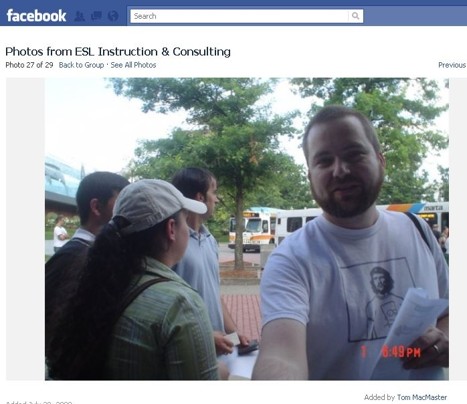 There is nothing the Western world of bleeding heart liberals likes more than tales of oppressed women and oppressed homosexuals. Oppressed women who are also homosexual, and have been seized by armed men, and hustled into large American cars purporting to be owned by supporters of hated regimes in the Middle East are just the icing on the cake…
The Guardian nearly wet itself when news of 'frank and witty lesbian blogger' Amina Abdallah Arraf's alleged kidnapping was relayed to it by her cousin.
"We do not know who took her, so we do not know who to ask to get her back. It is possible that they are forcibly deporting her. From other family members who have been imprisoned there, we believe that she is likely to be released fairly soon. If they wanted to kill her, they would have done so. That is what we are all praying for," she wrote.
Nooo! – Subterranean jails crawling with cockroaches, helpless lesbians at the mercy of misogynistic guards, leering at her with gap-toothed foul-breathed priapismic charm, (can we manage a belch or two from his overhanging gut, just for good effect?)
The US State Department started an investigation, Ms Abdallah was said to be half American. Perhaps a daring raid by the US Seals to snatch her from the jaws of these dastardly foreigners – followed by a press conference with Hilary Clinton and Hamu Abedin to explain how each and every half blood lesbian blogger was important to the liberal west, even if they were only half American. It's the American half that counts, right?
Her girlfriend in Canada, Sandra Bagaria, who had been conducting an on-line courtship with her for months, (no doubt looking forward to the consummation), said:
"I have no news. I am working as hard as I can; we all are, to gather as much information as I can gather. I talked to Rania yesterday at the end of the day, but she had no news. None of us have any news. What we are doing now is alerting as many people as possible in Syria to get as much information as we can. The blog is very popular and since yesterday word has spread on Twitter, and now people are spreading the news very quickly."
Ms. Bagaria added that Ms. Arraf had been hiding in "four or five different apartments in four or five different cities" across Syria since two young men appeared at her home in Damascus several weeks ago. The T-shirts were printed – Free the Amina One! – the Facebook group primed with thousands of members flooded Twitter with calls to free Amina – 'borders mean nothing when you have wings'…was Amina an angel too? What luck, not only did they have the support of the entire LGBT community, but all those who believe in angels…
Lo! The new Nelson Mandella was amongst us. No doubt somewhere in deepest Peckham there were calls for the latest Tower Block to be renamed Abdallah Towers.
The Guardian hiccupped slightly when several readers, obviously not truly of the 'faith' were unkind enough to point out that the photograph they had printed of Amina in fact belonged to Jelena Lecic, who was neither gay, a blogger, nor kidnapped. Pesky little details.
Last night as the campaign swept the western world, Amina was revealed to be the bearded gentleman on the right of my photograph, an Edinburgh University student. Tom MacMaster, who has campaigned for years against the government in Syria – but dammit, he just wasn't managing to hook those essential bleeding hearts – so he invented Amina…and the lesbian angle, and the blog, and the kidnapping.
Next time a repressive government is accused of endangering the life of either a blogger or a homosexual, or both – that government will be able to point the finger at this incident and say it is a hoax, it never happened.
That is some own goal Mr MacMaster.
Coming soon: Old Holborn is unmasked as Dolly the Sheep's left tit. Charon QC reveals he is a 17 year old lap dancer in Estonia. Guido confesses he is a full time Union Official. Obnoxio turns out to be Polly Toynbee's trans-gendered dwarf butler.
June 14, 2011 at 19:15




June 14, 2011 at 14:58




June 14, 2011 at 11:28




June 13, 2011 at 19:46




June 13, 2011 at 19:15










June 13, 2011 at 16:22




June 13, 2011 at 16:17




June 13, 2011 at 14:10




June 13, 2011 at 13:11




June 13, 2011 at 12:50




June 13, 2011 at 12:19










June 13, 2011 at 11:32







June 13, 2011 at 12:06




June 13, 2011 at 09:24