Libertarian-bodice rippers.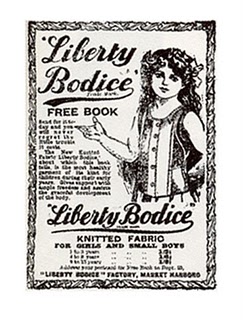 Stuart Fairney sent me his new book, 'Single Acts of Tyranny', to read last week. Until I forced myself to read the Millennium trilogy a few weeks ago, I hadn't read a novel in years. No time; I only just manage to keep up with the political sagas, the legal news, the current affairs – the idea of settling down with an 'airport blockbuster' simply didn't appeal.
I approached it with some trepidation. Two pages the first night, then deep sleep with the book, and my glasses, lying on top of the bed; four or five pages the next day – followed by one of those unaccountable snoozes that overtake you in the afternoon when you stop moving furniture in the hot sun and find a few quiet minutes for yourself. Suddenly I 'got it' – and didn't put it down until it was finished.
This is not so much a liberty-bodice ripper, more of a Libertarian bodice-ripper….
A clever idea, one that I could scarcely disapprove of, given that I have run this web site for some years on the same principle – don't bore people to death with yards of earnest discussion on Austrian economics; dole out Libertarianism in small parcels, sugar coated, with real life examples that they can relate to. Most people simply aren't interested in ideology; those that are, are already deeply entangled in an exchange which has lasted for the past three months on some obscure web site, with no sign of retreat on the part of either commentator.
Stuart has produced a book that is Libertarian-lite. Sugar coated, with the obligatory sex scenes, the requisite opposing factors – male/female, black/white, bigoted/liberal, totalitarian/libertarian – and naturally the good guys win – even if he does lose the girl in the end. Mills and Boon won't be taking it up then Stuart…..
It rattles along, with a good plot, but in between are doses of pure Libertarianism with an implied challenge to question them if you dare.
Which makes me wonder why Stuart has chosen to send out copies of his book to committed Libertarians – Leg-Iron, Dick Puddlecote, and myself. He should have followed his own plot line – sent the book out to some school children in outer Blackburn, let the Guardian readers howl in anguish at this poisoning of young minds, maybe a priest or two to stand up and denounce the book as the work of the Devil?
So, rather than now put the book on my bookshelf to gather dust – I will send it to the reader who can come up with the best scenario to ensure that it is read by every outraged left wing writer – if you can come up with a confirmed plot that ensures Polly Toynbee calls for it to be banned, I shall post it first class, hang the expense!
Do buy it, it is self published, so Amazon, on this link, will swear blind that they don't have any copies, ignore them, order it anyway, they will e-mail Stuart to post you a copy – then do as much mischief with it as you can.
Leave copies lying around at your local job centre, sneak a copy into your local library, casually drop one on top of the pile of old magazines in the eternal waiting room at your local hospital – even the most die-hard, Jeremy Kyle watching, Labour voter will stop and think for a few seconds as he absorbs the message between the sex scenes…
It's a start…..well done Stuart!