e-Coli, the computer age plague.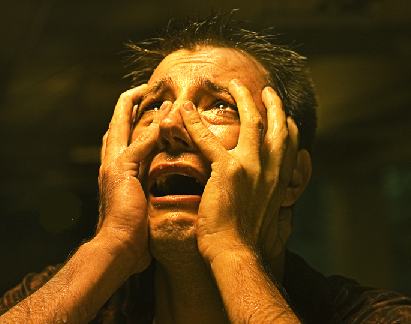 Have we seen such fear and loathing since the Black Death hit London?
The Daily Mail says we should avoid eating 'European food', conveniently forgetting that the UK is part and parcel of Europe, no matter how much we complain – the food we grow is European too, schmucks! Should we stick to water and give up food altogether? Best not touch the water; the Daily telegraph says this could be a terrorist attack – 'Mustapha-crap in the water-tank', al-Quaeda's new motto?
The German's said it was the Spanish cucumbers; the Spanish are threatening to sue for defamation of cucumber.
Reuters said the outbreak started in the Kartoffel-Keller in Lübeck. A Kartoffel? You are more likely to find the Pope in a Hamburg strip joint or a bowl of fresh fruit in a Kentucky Fried Chicken joint than a salad product in one of those shrines to overcooked potatoes and stewed meat.
Wasn't Lübeck where Europeans got together to stop the advance of the deadly e-Russian advance? I'm sure that was the town the Para's captured that saved Denmark from the Russians? We managed that without defaming each other. A few limp cucumbers must be easier to track down than a Russian tank.
You have to feel sorry for the restaurant owner; it was a party of German Vat inspectors that initially fell ill and blamed his restaurant….that is bad luck!
Now the latest news flash is that bean sprouts, that 'plant-and-couldn't-wait' product beloved of the sandal and tofu 'holier than thou' brigade has been traced as the source. They definitely weren't found in a Kartoffel.
For informative and non-scaremongering updates on e-Coli, our latest terrorist alert, may I suggest you read Leg-iron rather than the main stream media?
I know it's unfashionable in these days of qualified journalists bringing you informative pieces, but you see – he actually knows what he is talking about.
He specialises in those gut bugs that reduce the non-smoking, non-drinking, non-nuclear power, non-capitalist, non-meat eating, non-fish eating, non-sense of humour, ultra green, 'we'll live for ever' bean sprout eating morons to a life quaking in terror on the loo.
God surely has a sense of humour, hasn't she?
June 6, 2011 at 19:15




June 6, 2011 at 18:18




June 6, 2011 at 15:56




June 6, 2011 at 14:59




June 6, 2011 at 13:24







June 6, 2011 at 12:59







June 6, 2011 at 12:14




June 6, 2011 at 10:38




June 6, 2011 at 10:27







June 6, 2011 at 11:40







June 6, 2011 at 12:07




June 6, 2011 at 10:18