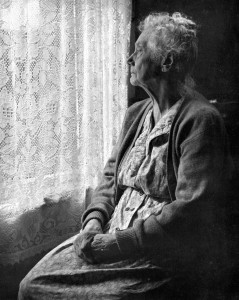 How curious it is that a country such as the UK, which has been so staunchly socialist for the past 13 years, should be so obsessed with 'individual rights'. It is those 'individual rights' which lie behind the 'anger and outrage' that displayed over two different stories which have consumed the main stream media in the past two days.
The first story was the figures which showed the paltry proportion of young people who now believe that they 'will ever' get on the property ladder – that stairway to heaven which is apparently the backbone of the British economy.
In shocked tones, announcer after announcer stated that 'in future' young people may have to follow the French model whereby 'renting is the norm'. Not one commentator pointed out why 'renting was the norm' in France. We will come back to that one in a minute.
Today, the 'anger and outrage' is directed at City venture capitalists who are apparently about to be personally responsible for 31,000 elderly and vulnerable people dying in their sleep from the shock of being turfed out into the street if Southern Cross Healthcare are not able to meet their 'exorbitant' rent demands for their care homes. Not one commentator has pointed out that there is an alternative to either government provided health care for the elderly or the private sector.
In France, a country which has been broadly right wing (French politics are far too convoluted to make a straight left/right distinction!) over the same period, the predominating 'right' is that of the community; whether the family or the commune. Individual rights take second place.
Thus it is unthinkable to the French that you should have the 'individual right' to leave your wealth to whomever you please – of course it should stay within the family, it should go to your children, it is to your family that your first duty lies.
This has caused many an ulcer and fed a fair few obese lawyers as the ex-patriot community wriggle and squirm in their efforts to disinherit the son they haven't spoken to for many a year….
Some years ago, the scion of a well known English banking family decided to follow the prevailing fashion and move to the Dordogne. He sold his Georgian pile in Kent and bought a Perigordine farmhouse with dirt floors, an outside toilet, no heating whatsoever, and the obligatory Pigeonniere. He paid cash for the property, and arrived to install his wife and himself, his three children – and the nanny of course – into a series of rented mobile homes in the spectacular grounds whilst the builders turned the place into the approved Farrow and Ball version of the French country retreat. The tennis court was marked out, the swimming pool ordered, and visions of Pimm's laden summer evenings beckoned. There was just one more task to perform before work could commence.
Thus he took himself off to his nearest (French) branch of Barclays Bank and presented his impressive visiting card. A name which would have created a flutter of flattered admiration in the UK – 'Really? In my small country branch? (Promotion beckons!) What can I do for you Sir?' – in France elicited only a Gallic shrug. Followed by: 'You want to borrow half a million Euros against your children's inheritance to build a swimming pool….and a tennis court….and install central heating….do you have your children's permission to load them with this debt? Without their permission it is out of the question!'…certainly three years later he was still marooned in his dirt floored pile of ancient stone work, wondering how to get himself out of his predicament.
The moment you have children here, they have an interest in the family home, an interest which is protected by law. You cannot put it at risk without their permission, or a lengthy process by which a Guardian is appointed to consider the advisability of that which you plan if your children are too young to speak up for themselves.
That is why the French are quite happy to rent when they go off as youngsters to the big cities to work; one day they will return to the family commune and take their share of the family home. Sometimes big homes are divided into two or three to accommodate all the inheritances, sometimes they are sold and the money used to build a smaller home within the commune.
However, the quid pro quo is that since the family home is their inheritance they have a responsibility towards it and those who continue to live in it. A responsibility which is protected by law.
If the roof over your elderly Mother's head is leaking – it is your job to fix it. If your Mother needs someone to cook for her every day, it is your job to do so, or pay for someone to do so. If you are not able to afford it, or perhaps have vowed never to speak to your Mother again (unusual here, as you will see) then the Mairie will fix her roof, or provide her meals, or a place in the local care home – but they will take a lien on the house whilst she lives in it. Your inheritance will be whatever is left….. your parents cared for you, now it is your turn to care for them. It is only the rarest of cases where there is neither the equity in the inheritance, nor the ability of the children to provide, where the state must step in and shoulder the burden.
Everything about the system is geared up to this result. Employers must provide you with a train ticket to your family commune once a year so that you can perform your duties – tidying the garden, cutting the hedges, painting a broken shutter. Virtually every bureaucratic action is accompanied by a request for your carte de famille – the all important document that details who you were born to, what children you have, where your responsibilities lie.
There are care homes here, I shall probably end up in one myself one day, no children to spoon gruel down my throat; my beneficiaries will be asked whether they wish to pay for it themselves, to care for me themselves, or lose that portion of their inheritance that it ultimately costs. Their choice.
What doesn't happen here is that the elderly end up in a care home because their youngsters are too busy paying off a mortgage on an expensive 'home-as-investment', whilst simultaneously investing in Jimmy Choo shoes – 'because you're worth it' – and whining because the NHS 'promised cradle to grave care' and 'how dare the government expect any contribution from their inheritance' simply because Mum's roof leaked and she couldn't manage at home any longer.
None of the outraged commentators on the Southern Cross Healthcare story have even suggested that perhaps those children might have passed by the opportunity to earn the price of yet another pair of shoes – and looked after Mum themselves.
Yes, it probably does take two salaries to buy a house in St Albans, and hire a Nanny so you can both work, and if you are in IT in the city you probably do need to invest in Austin Reed suits three times a year – but there is no law that says you have to live that lifestyle.
You could follow the French example – rent a modest flat, travel home at regular intervals, look after the family home, and maybe even move back to your home village to a lower paid job and look after the old folks yourself.
I cringe at some of the comments in the Daily Mail article:
'If they move her she will die. I would rather put her to sleep than put her through this. That sounds awful, but I love my mum.'
'What are they going to do with all these old people – build a pyre like they did when mad cow disease happened, and pile them all on it? What is going to happen to us when we get old if these homes close?
'Time our elderly were given the care and respect they deserve at a realistic price or do they loose their human rights when they stop being useful'?
Yes, it's definitely someone else's responsibility to care for the people who cared for you and brought you into the world……you can't trust the venture capitalists, so it must be the government's responsibility.
It couldn't possibly be yours, could it?
June 4, 2011 at 14:48




June 3, 2011 at 18:29







June 2, 2011 at 21:41







June 2, 2011 at 22:24




June 2, 2011 at 18:42







June 2, 2011 at 19:36




June 2, 2011 at 18:29




June 2, 2011 at 18:22




June 2, 2011 at 18:20







June 2, 2011 at 17:21







June 5, 2011 at 02:32







June 2, 2011 at 16:56




June 2, 2011 at 15:01







June 4, 2011 at 23:23







June 2, 2011 at 14:15




June 2, 2011 at 14:09









June 2, 2011 at 12:55







June 2, 2011 at 12:27




June 2, 2011 at 11:38







June 2, 2011 at 11:19










June 2, 2011 at 20:28










June 2, 2011 at 10:50










June 2, 2011 at 10:29