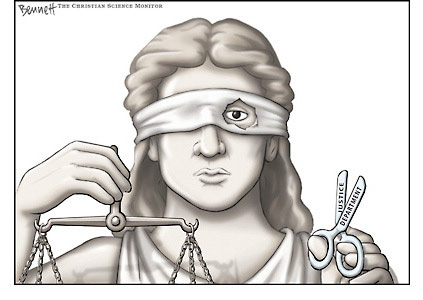 You are not allowed to know who he is.
You are not allowed to know which area he has been operating in.
You are not allowed to know why he has been granted anonymity – beyond the fact that he is a public sector worker.
All you are allowed to know is that yet another suspected paedophile has been arrested, and will be appearing in crown court again next week.
Alongside, and charged with the same offences, another suspected paedophile who doesn't benefit from the anonymity afforded to our public sector worker, and who will be named.
The secret public sector worker is suspected of up to 70 offences, sufficiently serious that he has been held in custody whilst awaiting trial.
So we can construe that it is not the nature of the offence that has produced this Super-Injunction protecting him from publicity, it is the nature of the occupation of one of the offenders.
If there is any justification whatsoever in secret  judicial injunctions protecting someone from the shame and inevitable publicity of being named, it is totally undermined by that protection only being afforded to some people.