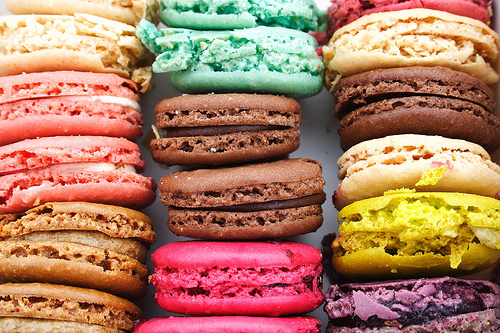 Mr G dusted down his funeral suit on Saturday. He's only worn it twice. Unfortunately, the second time was to attend the funeral of the friend who'd lent him the suit for the first occasion, so its gathered dust in the wardrobe ever since. He doesn't own another suit.
This time it was off to a much happier occasion. His best friend was getting married. Mr G was honoured to be best man. Best man has a formal role to play in a French marriage; he is the legal witness to a revered civic state. It was preceded by several visits to the Mairie accompanied by unfamiliar 'English' documents, to prove that although he may not have the all important carte famille which follows a French baby throughout life, he was in fact legitimately the person well known to the Marie as Mr G. It is a lot easier in Britain to get married than it is to witness a wedding over here.
You can have as many church ceremonies as you wish, in whatever denomination you choose, but until the M. Le Maire has pronounced you man and wife, you are not married. Our friends had decided to dispense with all the flimflam and head straight for the Mairie.
Miss Four and Master Four and a half, dressed in their 'confirmation' suits accompanied us. You only get confirmed once, why buy special outfits for a similar occasion? We had an Aunt in tow too, to act as witness for the Bride, a far more 'regular' witness than the Groom's.
It is a decidedly personal service. The Mairie is well known to us, we go there for literally every mortal contact with civic life, from complaining about a stale loaf of bread to penning the painfully formal letter necessary to address your MP. No unfamiliar setting for this wedding, it is as familiar as our own front rooms.
M. Le Maire appeared with his formal sash in situ, and kissed everyone in sight; he is a neighbour, well known to us all – why would we elect someone we don't know to run our lives? With the formalities in place long before the wedding, the event itself was a good natured ten minute affair, accompanied by much laughter, culminating in the presentation of a huge bouquet on behalf of everyone living in our commune.
Miss Four and Master Four and a half sat quietly, and never uttered a peep until the correct moment for everyone to exchange kisses once again.
We set off for the wedding breakfast, stopping unexpectedly at a local bar for a glass of the local delicacy, Monbazillac. Every shopkeeper and customer we passed rushed out to congratulate the couple, most continued onto the bar with us. 'Nibbles' were hastily produced from the local grocery store – it is unthinkable in France to drink without accompanying food. The crowd had grown by now; 'Jen's' cousins are a standing joke in our household, virtually everything we try to do, from repairing our car to buying garden manure, inevitably involves trading with one of 'Jen's' cousins. The Groom hails from Tunisia and has no family in the area. Everybody who arrived had to be kissed, and in turn had to kiss everyone present.
Miss Four and Master Four and a half were lifted from their high bar stools every few minutes to do the rounds kissing the latest arrival. In between they sat quietly chatting to each other over a glass of cola.
We arrived at the restaurant at midday. More cousins and Aunts turned out to be hiding in the shadows – extra tables and chairs were added to the already 12 foot long table spread with rose petals. The menu may sound exotic in England; a soup made of ceps, followed by Fois Gras then roast Guinea Fowl, finally the lettuce – I believe it is illegal to eat in France without consuming some of the lettuce mountain, summer or winter – turned up with the cheese platter, and then dessert, wedding cake, coffee and more nibbles.
Every item of food came from within a few miles of here – it is the food their grand-parents ate, why would you want anything else? The bill came to 12 Euros a head – it was the normal midday menu! We paid extra for some excellent bottles of Château Joubert and champagne – the wedding cake was a gift from the restaurant.
Miss Four and Master Four and a half sat quietly throughout the four hour meal. They spoke only when spoken to, answered politely, and then went back to their private conversation. They stood on their chair once, but only to be the same height as everyone else when the toast was announced, and sipped champagne with us.
Grand-Mere sat at the head of the table, gone was the floral tabard I am used to seeing her in; in its place was a manicured, coiffured and beautifully dressed Grand Dame. The conversation never flagged, these people see each other every day, yet conversation over a table full of food and wine is the norm here, they learn from childhood – see Miss Four and her companion. Nobody was remotely drunk, nor were there any family disagreements.
Five hours later we walked home – but only to shower and change, for the wedding dinner was due to convene again at 7pm in the tiny, and I do mean tiny, cottage that we rent to the bride and groom. How would they fit everyone in?
Extra tables and chairs had been borrowed, all surplus furniture parked in the garage. The kitchen is some three foot by five foot, but the groom had prepared a meal for 20 odd people. Then more arrived. Everybody squeezed past everybody else to ensure that each got a kiss, especially Miss Four and Master Four and a half. It was all of two hours since we had seen each other last.
The wine flowed, another four course meal appeared. Such was the pressure for space that Miss Four and her co-conspirator sat in their own tiny chairs throughout, but were still included in the conversation.
At 11pm, a whisper in their Father's ear, a nod, and the pair of them trooped upstairs, only to reappear minutes later in their bed clothes for the procession of good night kisses. We never heard from them again – taken themselves off to bed after 12 hours of adult conversation.
Meanwhile, someone turned on the news; in Magaluf, a large group of Englishmen had arrived to follow that sedate English game of cricket. They had had a few drinks, as you do. One of them bled to death after his companion cut his throat with a broken glass.
I should have tried to explain. Really, I should. My French wasn't up to it. I'm not sure I could have done so in English.