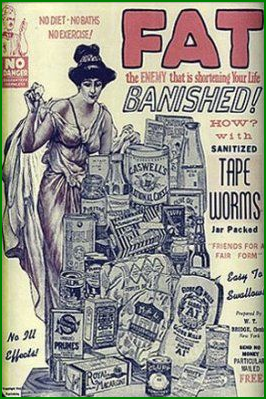 Enjoy yourself with this one folks…..
Nanny in a Dog-Collar.
Young adults who frequently attend religious activities are 50 percent more likely to become obese by middle age then are young adults with no religious involvement, according to new Northwestern Medicine research. This is the first longitudinal study to examine the development of obesity in people with various degrees of religious involvement.
The study, which tracked 2,433 men and women for 18 years, found normal-weight young adults ages 20 to 32 years with a high frequency of religious participation were 50 percent more likely to be obese by middle age after adjusting for differences in age, race, sex, education, income, and baseline body mass index. High frequency of religious participation was defined as attending a religious function at least once a week.
The authors caution that their findings should only be taken to mean people with frequent religious involvement are more likely to become obese, and not that they have worse overall health status than those who are non-religious. In fact, previous studies have shown religious people tend to live longer than those who aren't religious in part because they tend to smoke less.
Oh dear, where to start….counting your calories not your blessings maybe?
March 25, 2011 at 22:12







March 26, 2011 at 13:42




March 25, 2011 at 21:28










March 25, 2011 at 21:36







March 25, 2011 at 21:39










March 25, 2011 at 22:09







March 25, 2011 at 22:18










March 25, 2011 at 22:33







March 25, 2011 at 23:10




March 25, 2011 at 20:04







March 25, 2011 at 20:27










March 25, 2011 at 22:28







March 25, 2011 at 19:42




March 25, 2011 at 19:29










March 25, 2011 at 21:22




March 25, 2011 at 19:14










March 25, 2011 at 19:22




March 25, 2011 at 19:07










March 25, 2011 at 19:10




March 25, 2011 at 19:05










March 25, 2011 at 19:08







March 25, 2011 at 18:57




March 25, 2011 at 18:19




March 25, 2011 at 18:03







March 25, 2011 at 19:56







March 26, 2011 at 08:23




March 26, 2011 at 17:13




March 25, 2011 at 16:39




March 25, 2011 at 14:31




March 25, 2011 at 13:14