Jeremy Morlock – US Soldier.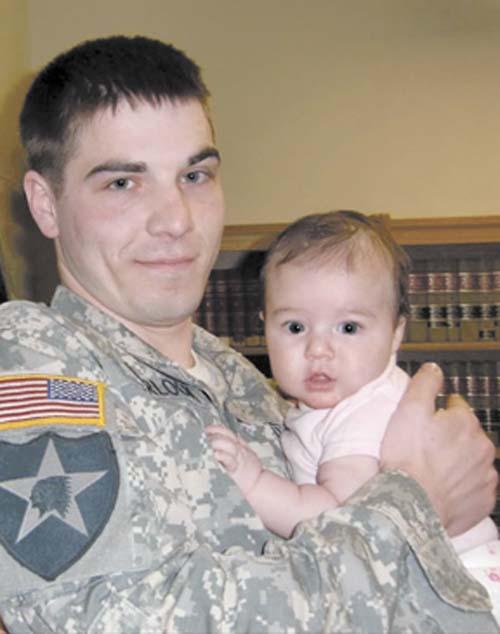 Much hyperbole in the media marshes today over the case of Jeremy Morlock, the US soldier who pleaded guilty to the 'murders' of three unarmed Afghan civilians. There is universal displeasure that he 'only' received 24 years in prison for this heinous crime.
De-constructing his crime has occupied much thinking time this morning.
Let us take 'Afghan civilian' first. The forces in Afghanistan are not fighting the Afghan army, the men they are supposed to kill don't wear uniforms, and therefore technically, everyone they kill is a civilian. That is what we have sent them out there to do. I will grant you that they are supposed to establish the thought pattern of their victim first and make sure he is a civilian that is opposed to the allegedly 'democratic government'. In condemning Jeremy Morlock, are we saying this is the first time a mistake has been made as to which side this civilian is supporting? Obviously not, for American forces – and British – have been responsible for many civilian deaths. Some ardent supporters of the 'legitimate' government.
Is it the fact that these victims were unarmed that led a judge to disclose that he would have preferred to see Jeremy get a life sentence, but was bound by the plea bargain he had entered into? Are we saying this was the first death of an unarmed combatant? Good God no. There have been many such deaths.
The detail that appears to have exercised the judge the most was the answer to the question 'did you shoot to scare people or shoot to kill' – the all important mens rea in any murder trial – to which Jeremy replied 'The plan was to kill people'.
Fortunately, most soldiers don't face civilian murder trials; otherwise there would be many similar convictions. Any soldier firing a cruise missile into a bunker believed to contain Bin Laden 'plans to kill people' and cannot possibly know whether they are armed or not at that moment. There are currently 250 British Special Forces in Libya – are we to believe that they will shoot only intending to 'scare' people? Or that if they think themselves in danger they will only shoot at a shadowy figure in the darkness once they are assured he is carrying a gun and definitely supporting the named opposition. I don't believe it. Any war situation is confused; few soldiers would easily pass that judge's test of their every action.
Nor should they have to. We trained them to kill, we armed them to kill. They have to live with their own consciences. Especially when we send them into morally confused situations with no clear objective.
Is this the first occasion on which a soldier has interfered with the evidence surrounding the person he has just shot? History tells me – not so.
Given that 'planning to kill people' is not a crime we generally hold against soldiers, nor is killing unarmed people, nor is killing civilians, given that we have not, since Iraq, actually sent any soldiers out to kill other soldiers, I am left with the inescapable thought that Jeremy's real crime was to 'enjoy' his work, to be photographed smiling alongside of it.
Enjoying your work is apparently morally repugnant in a soldier in a way that just plain killing people is not. I'm not defending Jeremy Morlock – I find killing people a repugnant response to their not agreeing with you. The only justification in my eyes for having an army is to defend us on our own home turf – not 'taking the war to the enemy'. What I am arguing with is the mass skirt-lifting hissy fit on discovering that a soldier might actually enjoy killing people.
It is a topsy-turvy world when the main stream media can take delight in blowing up sailors on the Belgrano, can cheer on the snuff porn footage of a Libyan pilot crashing to his death, but a soldier who admits to having enjoyed killing people, only narrowly escapes a life sentence. It reminds me of our convoluted morals whereby we condemn a Doctor who purposefully ends a painful life, yet sanction, nay force, another Doctor to end a life by dehydration and starvation in a prolonged manner.
Truly our politically correct morals don't bear deconstruction.
March 29, 2011 at 21:16




March 28, 2011 at 22:32




March 26, 2011 at 00:03




March 25, 2011 at 23:53




March 25, 2011 at 21:41







March 25, 2011 at 23:06







March 25, 2011 at 23:21







March 26, 2011 at 08:55




March 25, 2011 at 19:47







March 25, 2011 at 19:50




March 25, 2011 at 19:20




March 25, 2011 at 18:39







March 25, 2011 at 19:35










March 25, 2011 at 19:41










March 25, 2011 at 20:10




March 25, 2011 at 18:20