Bin Mustapha i-Dentity 2.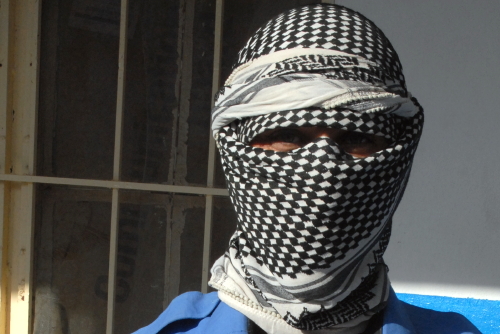 A tad more on the question of the identity of Bin Mustapha i-Dentity.
Some time ago, American forces on the Syrian border came upon some documents which have subsequently been analysed by the experts at West Point Academy.
The more than 750 personnel records obtained at the raid site showed that Libya was the source for 18 percent, or 112 of al-Qaeda's foreign fighters. Not merely Libya, but predominantly from Benghazi (21) and Dernah (53), two of the eastern towns we are currently 'protecting' whilst they attempt to topple a man who was our 'friend' until the week before last.
We don't know who is behind the rebel forces, and 112 al-Qaeda men don't make the entire rebel movement al-Qaeda – or what does Blackburn and Bolton say about Britain? It does make this messier than ever.
The USA is looking to withdraw from point position on the coalition defence force. That would be the same America that so conspicuously raised money to enable Gerry Adams, now in power in Ireland, to pay for the British and American weapons that Gadaffi was prepared to sell him, the remainder of which are now being trained on our troops in Libya who are attempting to protect the villages which send the highest proportion of al-Qaeda fighters to kill and maim our troops – and American troops – in Afghanistan.
No wonder none of our senior politicians are appearing on TV to give us a fireside chat explaining it all to us – they can't possibly understand it themselves.
March 24, 2011 at 22:13










March 25, 2011 at 08:50










March 24, 2011 at 20:34







March 25, 2011 at 09:41










March 25, 2011 at 13:22




March 24, 2011 at 19:21




March 24, 2011 at 19:19




March 24, 2011 at 19:01




March 24, 2011 at 18:50




March 24, 2011 at 18:03







March 25, 2011 at 20:42







March 24, 2011 at 17:48




March 24, 2011 at 17:44




March 24, 2011 at 17:37




March 24, 2011 at 17:31