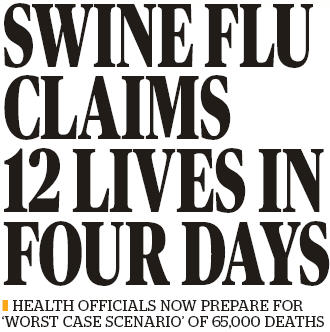 On Sunday afternoon my neighbour was standing in his garden wearing dark glasses and waving his arms wildly, pointing at the sun and urging the boules players to take cover.
World War II didn't disrupt our cup-winning boules team, they are proud of their record, and it wasn't just the ability to monitor the activities of the SS from the vantage point of the boules pitch – they are solid, stoical French farmers. Even they were looking alarmed. One or two looked as though they might consider taking cover – once the game was over.
I looked up at the Sun. 'Cover your eyes' screeched my neighbour, ushering his pregnant wife indoors. 'Look! It's the radiation from Japan, it's arrived'!
Sure enough, there was a strange ring around the Sun – I have no idea why, but I was confident that we weren't being showered with radiation. Even in France, a country which has long supported nuclear power, people were panicking.
Such is the power of the media.
In America, citizens are falling sick with diarrhoea, vomiting, racing hearts. Why? They are popping potassium iodide by the handful, convinced that they will die from Thyroid cancer if they don't get another half dozen pills down them today…..let's hope the media thinks to put them right, another two weeks of this and they will all be suffering from hypothyroidism and taking thyroid replacement tablets for the rest of their life – and nursing the rheumatic arthritis that follows in its wake.
In Germany, they have shut down seven of their nuclear plants whilst they try to work out the possibility of them being hit by an earthquake and a tsunami at the same time.
People are afraid of the unknown, and particularly afraid of the invisible unknown. Like radiation. I can still remember being drilled in anti-nuclear precautions (like hiding under our beds – I kid you not!) at school in the 60s. I can see us now, lying face down on the lacrosse pitch, tugging our gymslips down to cover our bare legs, as the countdown to 3pm started, the time we had been assured that Russian bombers would be flying overhead to drop nuclear weapons on America, hearts racing. Phew! 3pm past and we were still alive.
We continue to be alive after Chernobyl, Three Mile Island and Windscale; after smoking for 50 years; we have survived the 'Millennium bug'; we all got excessively fat after we were scared off using artificial sweeteners by the discovery that if you injected the stuff into a chicken, some of them produced deformed chicks. We pulled down thousands of houses and schools because someone somewhere got asbestos in their lungs. We saved a few dicky birds banning DDT – and killed thousands of sub-Saharans with malaria in the process. We ruined the hefted flocks of Welsh sheep and built huge pyres of carcinogenic barbequed beef, terrified of foot and mouth disease which has rarely spread to humans.
This morning it has been announced that we have been munching on GM crops for years – via the Cadbury's chocolate that we fought the EU to keep on making. Anybody dropped dead from GM foods yet? Have another choccie.
Why do we insist on ruining the life that we have – which for those of us who are children of the 40s and 50s, is probably the best anyone has ever known, by living in fear of the life we might not have come tomorrow morning….?
Enjoy today! Go on, fry a salmonella egg with some dioxidic Danish bacon, slip it between two trans fatty acid spread slices of cancer creating white bread, sup a mug of cancer causing hot tea, and reflect on the fact that you are still alive, you can still whinge about how bad life is – or you could reflect on your good fortune to have been of a generation and a country that has enjoyed a more privileged life than 99.9% of the world.
23 degrees here today, and I'm off out for the day, chatting to my weeds. I tried talking to my plants and they withered and died. We shall see.
March 22, 2011 at 00:43







March 21, 2011 at 22:03




March 21, 2011 at 14:26




March 21, 2011 at 12:54




March 21, 2011 at 12:41







March 21, 2011 at 22:39










March 22, 2011 at 14:40




March 21, 2011 at 11:13




March 21, 2011 at 11:12




March 21, 2011 at 11:06







March 21, 2011 at 11:11







March 21, 2011 at 10:12




March 21, 2011 at 10:00




March 21, 2011 at 09:59







March 21, 2011 at 09:58







March 21, 2011 at 10:11










March 21, 2011 at 11:24







March 21, 2011 at 11:33







March 21, 2011 at 12:18







March 21, 2011 at 18:12




March 22, 2011 at
09:50