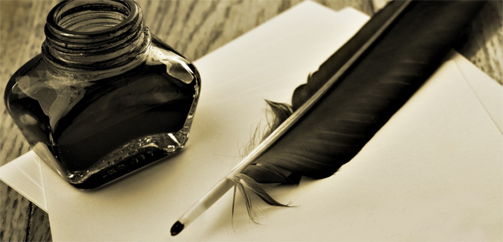 Amfortas on Panem et Circenses
**All men are equal before the law.
But women are more equal than men and children's interests are held above all others. Women represent children and can even be mistaken for them.
**Justice must be seen to be done.
Except where it affects the most fundamental of society's units, the Family. They shall be shrouded in secrecy so you don't see the shrouded men's bodies thrown out of the back door.
** A man found guilty of a crime, by his peers, may be punished, but his tools of trade must not be touched nor be he dispossessed of his property.
Unless his wife takes them in which case his peers will not be heard nor his guilt need be established, just so long a Judge approves, in secret.
Dick on Exit to Eden.
I'd rather live near a nuclear power station than a coal-fired one! For one reason, you do realise that a coal-fired power station emits far more radioactivity into the atmosphere than a nuclear one, don't you? (http://www.scientificamerican.com/article.cfm?id=coal-ash-is-more-radioactive-than-nuclear-waste)
Saul on Taijou
Watching BBC News24 something struck me. No matter what the disaster or where it is there is a BBC reporter and camera operator. We are told supplies are not getting through, no transport available, nowhere to live, no water etc. How does the BBC get there and in such numbers to be on every street corner? Assuming they all weigh 70kgs that is an awful lot of rice and water that could taken to the needy or people taken to safety. Times this by multiples of the world's media. Or do they take their own supplies?
PT on Hyper-Injunctions The Secret Misery.
Can this be seen as an encouraging sign? Maybe. Either the Judiciary, and law practitioners in general, are gradually and deliberately making themselves unaccountable to the whole of the rest of society, or, just possibly, and unusually for such shameless creatures, they are so ashamed of some of their decisions that they feel the need to conceal them from those outside the Sacred Temples of The Law; the real question in either case is, why?