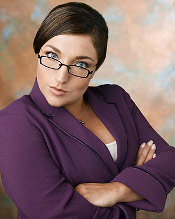 As a sign of how far the nanny state has encroached into the consciousness of the country it's not just the general public who think that they should be told what to do by the state, it's members of the Lords themselves who think they should be controlled by those who know better.
I heard this surprising point from a Lord on Friday on the Today programme between Lord Higgins and Lord Deben otherwise known as John Gummer.
On the Today programme, they were discussing the potential introduction of iPads and other touch screen computers into the Lords chamber. John Gummer was for the introduction as they weren't noisy like laptops with their clickity clackity keys. The iPads would allow Lords to do research and check facts and figures during a debate rather than have to walk 100yds to the Commons library do their fact checking and come back in. Lord Higgins countered by stating that Lords should have done their research beforehand implying that not having all the facts in your head is a sign of uesless Lord. John Gummer then countered with the comment that he does do the research and has the piles of paper to prove it, but you can't have every fact and figure to hand and single iPad is better than a pile of paper which is thrown away after the debate.
Then came the comment from Lord Higgins which nearly made me lose control of my car (I was driving to work). He stated that iPads shouldn't be introduced into the Lords because you don't know what people might do with them. They could even read newspapers or talk on the phone (whilst immediately acknowledging that phones aren't allowed at all) during debates and that would be discourtesous to others. So because a Lord could use their iPad for things not related to the debate at hand and because you couldn't control what they did you had to ban iPads. I suspect that he was probably thinking about the Italian politician checking out prostitues on his iPad. That's right because you can't trust Lords to only debate the matter at hand and to listen intently you should ban iPads. This from a Lord whose last recorded statement in the Lords is in 2005 other than a written question in 2007.
John Gummer's final comment was that he thought that Lord Higgins' argument was probably used with the introduction of the pencil.
In fact Lords already doodle and sleep and ignore the Lord who is speaking. Banning iPads because they might use it the same way they use a pencil and paper just shows that the proponents of authoratrianism are willing to make fools of themselves because they are so convinced that they know better than everyone else.
So the nanny state might even enter Lords. What has the world come to?
You can listen to the recording of programme item here.
SBML