The Price of Devastation.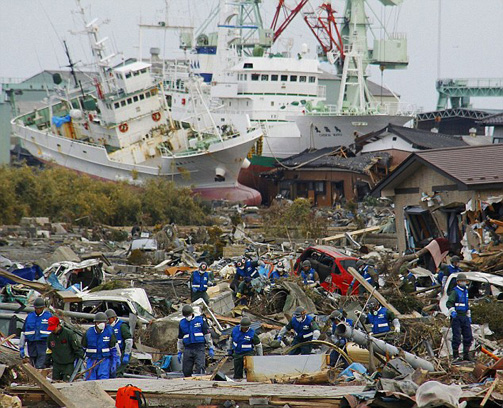 We look at the devastation wrought on Japan and recoil in horror. So many lives lost, so many homes to be rebuilt, so much employment lost for ever.
An earthquake, followed by a Tsunami, followed by an explosion in their nuclear plant. Could any country suffer more? It is a vision of Armageddon that we can all understand.
The insurance industry are saying today that it will cost around £38 billion pounds to put it right. It gives us a reference point to see what £38 billion can do.
Can I just point out that that figure is £2 billion less than the £40 billion pounds the Conservative government are planning to borrow next year in order to finance the damage that hurricane Gordon wreaked on this country? A figure which is regularly referred to by the BBC as a 'savage cut targeting the most vulnerable'.
Gaze on the horrific images from Japan and ponder just how much you could put right with £38 billion if you weren't borrowing it to keep the whingers quiet.
Adam Collyer has an excellent post today, pointing out the demographics of Red Ed's demand that we borrow more money – the working man paying more of his wage over to the capitalist bankers. Ironic, and worth reading in full.