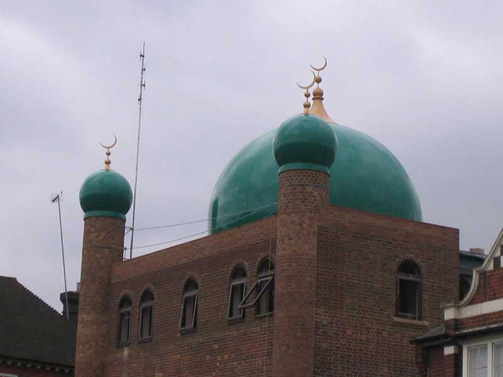 British enterprise and adaptability at its finest. With regard to this morning's post – we do have our own 'minaret manufacturer'.
IJF Developments at Rishton, conveniently close to Blackburn. Minarets made to order.
That is what is so endearing about the British, the housing market collapses, the bottom drops out of the monstrous avocado green glass fibre corner bath market, and they battle on, keeping their men in work, manufacturing home grown Minarets.
Beautiful.
March 15, 2011 at 22:58




March 15, 2011 at 22:02







March 15, 2011 at 21:59




March 15, 2011 at 19:44







March 15, 2011 at 20:24




March 16, 2011 at 05:25









March 15, 2011 at 20:01







March 15, 2011 at 20:07




March 15, 2011 at 21:44










March 16, 2011 at 07:01




March 15, 2011 at 16:10







March 15, 2011 at 18:52










March 15, 2011 at 18:54










March 15, 2011 at 20:12










March 15, 2011 at 20:45







March 15, 2011 at 22:41