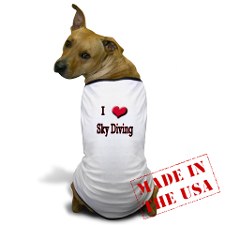 Paul Hoskins was walking his usual route over Peter Broatch's farmland, Eweleaze Farm, near Weymouth, with his five-month-old cross-breed dog Diva.
Nice of Mr Broatch to give access to his land, but then it is a cliff top beauty spot, so he appreciates that people like to walk along there and see the sea 100' below.
So, there is Paul, walking his usual route, over someone else's farmland, with an excitable five month old puppy, when – can you see where this is going? Yep, clean over the edge.
Paul managed to rescue the dog, fortunately none the worse for his airborne excursion, apart from a broken bone in her paw, and now tells his story to the local news:
"I've never seen a sign up there that says 'Danger, Cliff Edge'.
He is now calling for warning signs to be placed on the cliff where his dog miraculously survived a 70ft fall – to be paid for by the private land owner naturally, who will have little choice other than to pay for those signs, for having now been warned that some people shouldn't be allowed out without a lead, will have no defence against a negligence tort if another dog goes over the edge and incurs vet's bills.
I despair.



March 15, 2011 at 10:06




March 15, 2011 at 05:15




March 14, 2011 at 20:36




March 14, 2011 at 20:28




March 14, 2011 at 20:12







March 14, 2011 at 20:10




March 14, 2011 at 18:54







March 14, 2011 at 18:23




March 14, 2011 at 18:23




March 14, 2011 at 18:00




March 14, 2011 at 17:32




March 14, 2011 at 16:45




March 14, 2011 at 16:30







March 14, 2011 at 16:26




March 14, 2011 at 16:16