Ruminations | Eschewing the 'could'.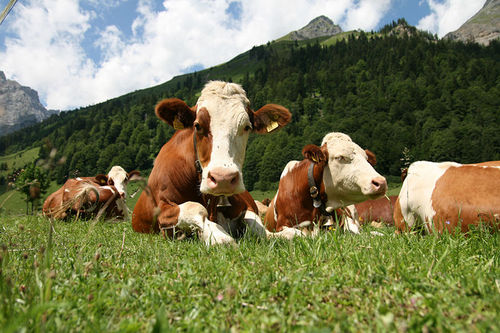 The 24 hour rolling news programmes have taken journalism out of the realm of reporting what has happened, into never ending speculation as to what 'could' happen.
There is not enough actually 'happening' in the world, with accompanying dramatic pictures, to fill 24 hours a day. What 'could' happen is elastic, can stretch to encompass any number of talking heads with their various theories – but is that 'news'?
It was noticeable during the early days of the Jasmine revolution. Thousands of disorganised protesters thronged the streets, not knowing themselves what would happen next. There are only so many times you can report that fact.
Sky news in particular took to showing graphics of the street grid, with talking heads earnestly stating that the crowd 'could' turn left, they 'could' turn right, they 'could' go straight ahead, they 'could' even return whence they came.
Harmless enough, though it became a game in our household to count how many times 'could' featured in any one news broadcast. A particular favourite was the speculation over the future of the Formula 1 Grand Prix in Bahrain. An 'expert', presumably paid, was bussed into the studio in the early hours – 'Thank-you for coming in so early' – specifically to agree with the link anchors summing up of the situation – 'You're right Julia, the Grand Prix 'could' go ahead, or indeed, it 'could' be cancelled'. 'Thank-you for explaining that to us'. Ker-ching. Taxi for Mr Expert.
A few days ago we were fretting over the future of Libya. Our Oil 'could' be cut off, hundreds of British citizens 'could' still be stranded in the desert, the situation 'could' put 50p on the price of petrol – was there no end to the nightmare situations we 'could' find ourselves in?
There was it seems. Overnight, not only are there no more 'coulds' – there is no more news of Libya. Wiped from the face of our nightmares. Those waiting for news of British citizens in the desert must phone the foreign office; petrol price increase terrors no longer catered for. Certainly not a mention for the Arab Leagues decision to back the US call for a no-fly zone. Sky has discovered a new 'could'.
We are off to Japan and rolling coverage to feed our fears that the end of the world is nigh. Here we learn that there 'could be 250,000 dead', a nuclear reactor 'could explode' killing the rest of the population, there 'could be aftershocks', it 'could be impossible' to reach survivors…..
'Sky-Spec' TV knows how to keep the world on the edge of its seat waiting for Armageddon; it is a profitable business, reporting speculation. The advertising department at MediaCorps is on full alert:
Be a Part of Channel NewsAsia's Breaking News Coverage on the Japan Tsunami
Channel NewsAsia: Massive Tsunami Hits Japan after Massive Quake
A massive 8.8-magnitude earthquake shook Japan in the early afternoon today, unleashing a powerful tsunami that wrecked havoc along the streets of coastal towns. Book your spots in the Weekday Evening News Bundle as the channel brings viewers comprehensive coverage reports on the disaster with extended versions of news bulletins tonight.
… call our sales representatives now!
Flog popcorn to the waiting viewers, perhaps a sofa or two to the armchair warriors, a burger to those unwilling to miss a second of what 'could' happen.
Or tune to France 24 and Aljazeera to find out what actually has happened.