Lib-Dem got Tipsy and beat Pussy to death….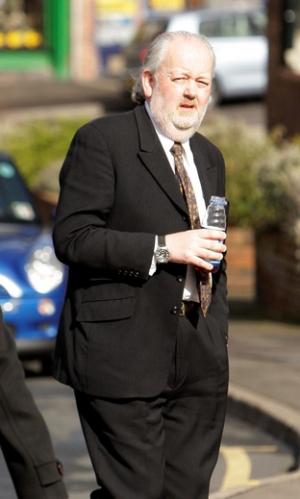 A Google search for Mike Dixon gives you a choice between a surgeon 'in the largest breast unit' in the United Kingdom, a professor of psychology in the USA, an Olympian sportsman or the former Liberal-Democrat parliamentary candidate for Kidderminster.
It's the latter one we are interested in.
Yesterday, he was sent to prison for four months – before he even had the chance to become an MP. [Ed. – is this a record?]
The 53-year-old who was once a member of the LibDem Police and Crime Working Group [ominous!] grabbed Tipsy, the cat, after she scratched his grandson, and bludgeoned her to death with his walking stick.
Defence solicitor Fergus Maxwell describing Mr Dixon as a professional, family man of exemplary character said his client used the walking stick so that "he would be able to dispatch the cat very quickly. His intention was not to cause this cat unnecessary and protracted suffering."
His wife and daughter in law heard banging before Mr Dixon returned to the lounge, looking calm and spaced out and said in a matter-of-fact way: "I've killed the cat."
Are there any normal people attracted to a life in politics?
March 13, 2011 at 00:07







March 12, 2011 at 23:37




March 12, 2011 at 16:19




March 12, 2011 at 16:02







March 12, 2011 at 14:35







March 12, 2011 at 13:04