The price of the 'f' word.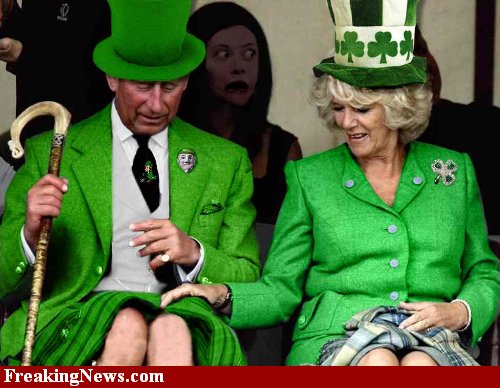 Willy Stobbs, respected local farmer and county stalwart was alleged to have used the 'f' word twice. It cost him £85 and a conditional discharge.
Since you can now burn multiple poppies on Remembrance Day for a trifling £50 whilst yelling 'British Soldiers Burn in Hell' you may wonder at the circumstances in which Mr Stobbs use of a word now employed on our evening TV came to be such an expensive mistake.
Perhaps he was in the presence of royalty? In charge of a Sunday school crèche? Standing on the tomb of the Unknown Soldier? You wouldn't even be close.
He was in a Beer tent, one of those rowdy places beloved of country agricultural shows.
Perhaps then it was not so much where he was, as the circumstances which caused him to swear? Maybe the local dignitary had just brushed against him causing him to spill his beer? An over-reaction on his part? The Chaplain was reading the Lord's prayer at the time? You're not doing very well at guessing!
Having organised, in his own free time, and out of the goodness of his heart, the agricultural show, Willy Stobbs was somewhat annoyed when the Irish band he had booked who were due to arrive at 4.30pm to set up their gear, in fact showed up two hours after they were due on stage, and then discovered that their amplifier wasn't working.
Stobbs swore at them. Twice. He called them a 'f***ing disgrace'. Then he picked up the microphone and said it again. 'A f***ing disgrace'.
As it happens, some of the crowd agreed with him. They threw chairs and beer cans at the stage. Stobbs didn't. He had vented his anger.
However, it was Mr Stobbs, not the beer can throwers, who ended up in court. As a result he has resigned from both the show committee and Stanhope Sports and Social Club's committee, where his enthusiasm had helped save it from extinction.
"I shouldn't have sworn, but everyone I've spoken to is appalled it's come this far," he said.
"I felt badly let down at the time, as it was a disastrous situation."
In a statement, Irish band member Robert Millah said: "It was a very surreal experience. We have never experienced such aggression before."
They may be an Irish band, but they've obviously never tried turning up two hours late to a Beer tent in Ireland if no one has ever sworn at them before…..