Keeping abreast of legal matters.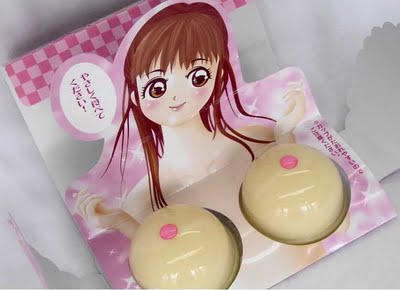 Last week I reported on the curious case of the breast milk ice-cream on sale in London's Covent Garden.
Ice-cream confectioner Matt O'Connor was confident his take on the "miracle of motherhood" and priced at a hefty 14 pounds a serving would go down a treat with the paying public.
He had obtained the breast milk from a nursing Mum – proudly named as Victoria Hiley 35, who had seen his advert calling for human milking machines on 'Mumsnet' (where else?).
Naturally Nanny, in the form of Westminster Council's Health and Safety department couldn't leave this entrepreneurship alone, and bustled into the ice-cream parlour on Tuesday – removing all the frozen 'Breast is best' specimens from sale.
"Selling foodstuffs made from another person's bodily fluids can lead to viruses being passed on and in this case, potentially hepatitis," Brian Connell, Westminster Council's cabinet member for business, said on Tuesday.
'and in this case'? Since Victoria Hiley has been so prominently named in every major media mouthpiece as the origin of the breast milk, can I suggest that libel and defamation specialists form an orderly queue whilst plying their wares on Mumsnet?
She should be able to milk this for all it is worth…..
March 3, 2011 at 14:49










March 2, 2011 at 19:19




March 2, 2011 at 13:56




March 2, 2011 at 12:59




March 2, 2011 at 12:06







March 2, 2011 at 11:18









March 2, 2011 at 13:00