Peeking Behind the Curtain.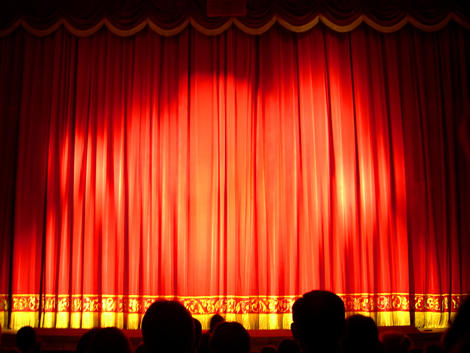 Mea Culpa! I have long been guilty of boring you all to a state of near death with my tales of the Court of Protection. There was method in my cruelty. I shall not make you suffer much longer – my task is almost complete.
The task I had set myself was to campaign effectively for the Court of Protection to open its doors to public scrutiny, for justice to be seen to be done. More than that, for the legal profession to have adequate access to the ratio that lay behind prior decisions to be able to competently contest those decisions. Our entire legal system rests on lawyers understanding how and why the law has developed in the hands of judges. Without that knowledge they are blindfolded – and without informed legal advice there can be no effective representation in any court.
The Family Courts, although frequently referred to as 'secret courts', have always published anonymised case notes, but not the Court of Protection. That this situation was extended by the Mental Capacity Act 2005 to cover those instances whereby a person could be deprived of their liberty without suffering from a mental illness or being convicted of a crime defied belief. That the main stream media was content to rehash press releases claiming that this Act was a benign force for good, 'extending the autonomy' of the mentally incapacitated, quite literally kept me awake at night.
Thus was born this blog. A mix of law, politics, media, sex and religion. I thought if I threw everything in, I would attract enough readers to keep plugging my point regarding the Court of Protection. I also knew that inevitably, because of the way in which the law had been framed, sooner or later, some man or woman would be ensnared in its web in a manner that would force awake the main stream media.
After waiting nearly two years, that opportunity arose last December.
Mark Neary was prepared to talk to me publicly about the impossible situation his son Steven had been placed in under the Mental Capacity Act. Steven had been deprived of his liberty for a year. He was not mentally ill, nor had he committed any crime.
You might think that every lawyer in the land would have brushing up on his habeas corpus, but of course, nobody knew what was happening. Mark Neary had made strenuous efforts to interest the main stream media, but they had reacted as they have done for the past two years. Listened politely and published nothing. Far too complicated a story. Hillingdon Council who had deprived Steven of his liberty were not prepared to comment. It was a one sided story.
A one sided story which was about to disappear behind the curtains of the Court of Protection, never to be heard of again. A 'no-sided' story.
On December 9th, a few days before the Court of Protection hearing which would have silenced all parties for ever, I published the details of what was happening to Steven and asked for the help of the blogosphere in publicising it.
It was a situation not too different from the famous Trafigura secret injunction. The story was not so much the opposing claims of the two parties, but the fact that it could not even be reported that there were opposing claims.
The response was magnificent, 2,300 people went to the trouble of re-tweeting it, and you should be proud of yourselves. For yesterday, the High Court made a significant ruling. They did so at the request of four media outlets. I had been contacted by virtually every main stream media outlet, from broadcasting outlets to Canary Wharf – readers of this blog had retweeted the story to them, but too late, they had missed the bandwagon, the Court of Protection hearing had been held and the matter was now sub-judice, albeit that that hearing had a happy outcome and Steven was back home in time for Christmas.
However, the media had woken up, and at the Royal Courts of Justice yesterday, Guy Vassall-Adams, representing The Independent and four other media outlets, was able to show the judge that there was "good reason" for the media to be let into the proceedings, which would be "a powerful illustration of the role played by the court". The court was told that the Uxbridge Gazette, Private Eye, and 'other publicity' had already raised the profile of the case. No other media outlet had been prepared to touch it.
'Other publicity' – that's you, the blogosphere! Well done all of you and especial thanks to Charon QC and Obiter J who had given Steven's story so much traction. Unlike some other legal blogs, who had sailed so magnificently past the 'point' airily declaiming that it was a one sided story that no one should get too excited about until they heard the 'opposing argument', they had correctly grasped the 'point' – without the support of the blogosphere, who were prepared to report Mark Neary's story, we would not even be able to report a one-sided story! No one would ever know that such a thing could happen.
There will be two more court hearings, one to consider whether Hillingdon Council acted illegally in depriving Steven of his liberty, and a further one in May to decide on his future care arrangements. Chris Cuddihee, the one solicitor who was prepared to take on the case is confident that Father and Son will not be separated again. The court's deliberations will be reported. The reasoning behind those decisions will be a matter of record that future legal advisors can consult and correctly advise anyone else finding themselves in the same position.
It is the first time that a Court of Protection case has allowed both the proceedings and those named in them to be publicly reported.
An historic moment.
God Bless Twitter!
Gildas theMonk
March 1, 2011 at 08:40

Anna Raccoon
March 1, 2011 at 08:42

SadButMadLad
March 1, 2011 at 12:46

Jeremy Poynton
March 1, 2011 at 08:52

The Penguin
March 1, 2011 at 09:01

Livewire
March 1, 2011 at 09:54

WitteringWitney
March 1, 2011 at 09:21

Tarka the Rotter
March 1, 2011 at 09:30

John Levett
March 1, 2011 at 09:44

Pericles
March 1, 2011 at 09:45

berenike
March 1, 2011 at 09:53

Johnny Howson
March 1, 2011 at 09:58

JuliaM
March 1, 2011 at 10:09

Tacitus
March 1, 2011 at 10:43

Ed P
March 1, 2011 at 11:07

Jeremy Poynton
March 1, 2011 at 12:05

Anna Raccoon
March 1, 2011 at 12:20

Jeremy Poynton
March 1, 2011 at 14:26

Eleanor
March 2, 2011 at 15:02

Fidel
March 1, 2011 at 15:17

Ian B
March 1, 2011 at 18:22

Dave H
March 1, 2011 at 19:03

Woman on a Raft
March 1, 2011 at 19:59

andy5759
March 1, 2011 at 20:17

Zaphod
March 1, 2011 at 20:53

Charon QC
March 1, 2011 at 23:42

Subrosa
March 2, 2011 at 01:00

Charon QC
March 2, 2011 at 02:05