Astroturfing Big Society.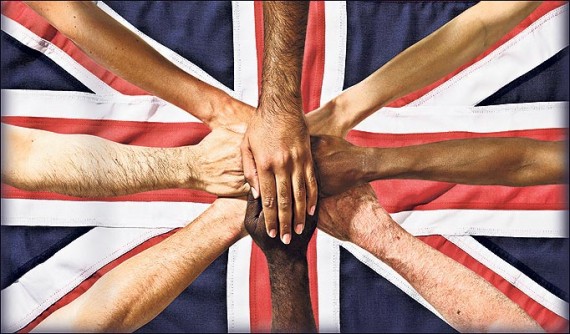 The Guardian has interspersed its continuous high pitched whine of 'cuts, cuts, cuts – the world is coming to and end', with endless articles over the past few days – and by endless I mean four or five major articles each day, sneering mercilessly at Cameron's notion of a 'Big Society'.
Journalists, Guardian variety, have been heard muttering at press conferences, 'I'll go and do a stint as a brain surgeon, see how they like that', and that attitude that anything more taxing than second tea pot re-filler at the village fete can only be carried out competently by someone employed, trained and regulated by the State has carried over into their articles.
Take Jackie Ashley's patronising idea of volunteering:
Those who stand for the council or raise money at church fetes for a social centre; charity workers sorting and pricing old DVDs in a shop; Brownie pack leaders and hospital volunteers – all are big-society people, driven by a variety of motives including ideology, faith, guilt and loneliness.
Volunteers are untrained, uninsured, uncommitted, and unprofessional, they say; it really isn't fair that citizens should be forced to reply on this rag, tag, and bobtail army – the vulnerable will suffer, people will get fed up and desert their post – ha, ha, ha, just look – Nat Wei, the Big Society Tsar is the first to throw in the towel, how they gurgled with delight over that one!
Never a positive word.
We were talking about this last night, and Mr G reminded me that the RNLI is a volunteer organisation. He should know; in common with every other fit young man who took to the seas from the fishing village he grew up in, he was a volunteer lifeboat man. It would have been unthinkable not to be – when the maroon went off as they all stood sharing a yarn and a pint in the local, how could you have faced your friends and neighbours if you were not racing down to the slipway with the others?
Young fishermen have always taken to the dangerous waves on a stormy night to help their neighbours – it is little more than 180 years since they were even formed into a formal organisation to allow subscriptions to be raised to pay for properly equipped boats – to this day the crew are unpaid. Have you ever heard the Guardian or any other left wing organisation campaigning to have lives at sea 'saved' by a professional state run organisation? They wouldn't dare.
This prompted further thoughts – how about volunteer firemen? Every small community in Britain has its quota of volunteer firemen; it is only in the big cities that it is recognised that it would be impossible to earn a living elsewhere, given the number of call outs, that the firemen are fully employed and thus properly paid. Are lives at risk because they are volunteers? Would anybody dare suggest that they are?
How about those people on DLA who will apparently be 'trapped forever' in their care homes if Cameron dares to take away their personal motability allowance? Have they never come across the army of people who help them into and out of their own transport and onto wherever they wish to go – the community transport programme?
The Red Cross, St John's ambulance, Samaritans, Meals on Wheels, all providing essential and highly qualified training to their army of volunteers – scarcely devoting their time to 'sorting DVD's in a charity shop'.
Those poster children of the far left – the homeless, battered wives, drug addicts, abused children; all are serviced by an army of volunteers.
Even allowing for the fact that some of these generous souls may be volunteering to more than one organisation – you are still talking of many hundreds of thousands of skilled individuals saving lives, enabling meaningful lives, doing utterly professional jobs. I have never heard any politician or journalist campaigning for these jobs to be paid for by government, or undertaken by public sector employees – do correct me if I am wrong.
Yet suddenly there is terror in left wing circles that, shock horror, Cameron's Big Society might mean volunteers emptying the bins, caring for the flowerbeds in the local park or swabbing the hospital floors – and they couldn't possibly be trusted to do that, could they?
All those Guardian readers out of work, no more public sector ads in the classified……
What could it all mean?
February 16, 2011 at 11:24










February 16, 2011 at 09:30




February 15, 2011 at 21:30




February 15, 2011 at 21:26




February 15, 2011 at 21:23




February 15, 2011 at 20:25







February 15, 2011 at 20:26




February 15, 2011 at 20:03







February 15, 2011 at 18:29




February 15, 2011 at 17:55




February 15, 2011 at 17:37




February 15, 2011 at 17:27