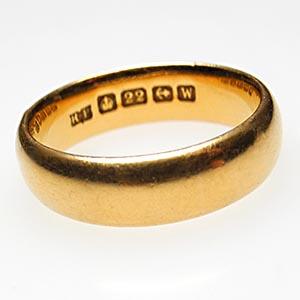 Local councils are becoming more and more adventurous in their bid to fill the gap between the funding increases they were promised by Gordon Brown and the reality of the empty coffers inherited by Cameron – commonly referred to in shorthand by the misleading 'Cuts', or even 'vicious and heartless cuts'.
Oop in Darlington, they racked their brains until some bright spark pointed out that the expanding elderly population were being cremated along with their expensive metal hip replacements – no one was callous enough to mention their gold teeth, or even the titanium wire holding their fractured bones together, or the gold wedding ring that no one had the heart to take off grandma's finger, so we shan't, shall we children?
Enquiries were made and it turned out that the crematorium attendants were in the habit of gathering all this scrap metal together and giving it a fine and decent burial – don't be so cynical at the back there!
The Borough Council's Neighbourhood Services committee has now decreed that a 'national company' will collect the metal and recycle it, all profits going to charity….
Darlington Crematorium has been in business since 1901 – now there's a challenge for the scrap metal thieves, find this mythical dump where 110 years worth of gold teeth and wedding rings and other precious metals have been given a fine and decent burial…..



February 17, 2011 at 10:02




February 17, 2011 at 06:36







February 16, 2011 at 22:21







February 16, 2011 at 20:29




February 16, 2011 at 19:07




February 16, 2011 at 15:53










February 16, 2011 at 15:39










February 16, 2011 at 15:30




February 16, 2011 at 12:28







February 16, 2011 at 11:44







February 16, 2011 at 11:19







February 16, 2011 at 11:13







February 16, 2011 at 11:05




February 16, 2011 at 10:52




February 16, 2011 at 10:07