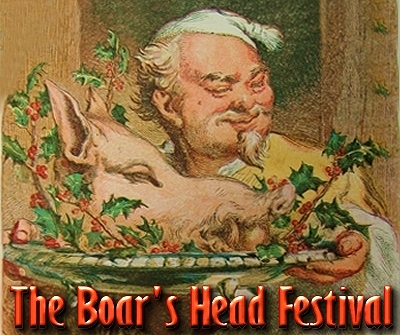 Why? That's what I want to know. Why do we make such a fuss about Christmas? Not the Christians of course, I can see why they would want to celebrate Christ's birthday; I can even understand the Bank Holidays, this is officially a Christian country.
I will extend my understanding to those with a brace of kiddy winks – the hype that accompanies Christmas would be hard to resist or at least explain to kids if you didn't take part – Father Christmas and all that.
I'll be really generous, and throw in a dollop of comprehension towards those with families – the extended holiday is an ideal chance for far flung families to get together.
What about the rest of us though – and there are plenty of us who have neither Christian faith, nor kids, nor family – what is our excuse for celebrating Christmas?
Is it just habit? Tradition? I'm genuinely puzzled – why am I planning to do 'something for Christmas'?
I don't do anything special at Eid or Passover. I don't kill a fatted calf on any other Bank Holiday. Even my wedding anniversary manages to pass without me feeling the need to rush out and buy a silver paint sprayed beech tree, nor decorate the front door with bananas stuck with cloves, or glitter paint tennis balls and hang them in the hallway.
My birthday each year is content with a pleasant enough dinner, but there is no panic to ensure that I celebrate it with a dried up Turkey and a dollop of cranberry jelly– instead I eat the food that I enjoy. Surely a far more logical response to my 'celebrating' something – anything.
I am not suggesting that Christmas celebrations should be abandoned –far from it. Let those for whom it is appropriate enjoy it as much as they wish. I'm just asking why those of us for whom it has no relevance spend the day doing anything other than that we would on any other Bank Holiday.
Can anybody tell me?



December 7, 2010 at 13:15




December 3, 2010 at 20:44




December 2, 2010 at 18:49




December 2, 2010 at 17:27




December 2, 2010 at 08:59




December 1, 2010 at 21:09




December 1, 2010 at 20:48







December 2, 2010 at 10:59




December 1, 2010 at 17:04