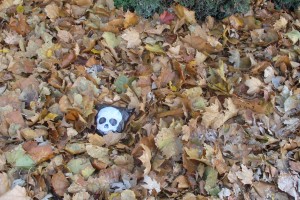 Hands to the rescue: Question in the House of Commons yesterday.
Greg Hands: […]I note that there is one Member who has spoken here only once since the election, has tabled no questions, and has made only five of the 131 votes that he might have made. Will my hon. Friend agree to have a word with the right hon. Member for Kirkcaldy and Cowdenbeath (Mr Brown), assuming that he can be found, and perhaps suggest that some orientation might be needed?
Mr Heath: I am sure, Mr Speaker, that it would be invidious to discuss the attendance record of any individual Member. It does worry me, I have to say, if some Members have problems reconciling the competing pressures of writing books and making well-paid speeches with their duties in this House. However, I hope that in the context of the present economic situation, those with particular experience of, say, ending boom and bust will feel able to contribute to our debates.
http://www.publications.parliament.uk/pa/cm/cmtoday/cmdebate/02.htm
Toy_Tory
November 7, 2010 at 20:02

KWCook
November 30, 2010 at 11:11

Ancient and Tattered Airman
November 30, 2010 at 20:44

Buzz Lightweight
November 30, 2010 at 11:26

lenko
November 30, 2010 at 11:37

lenko
November 30, 2010 at 11:39

SadButMadLad
November 30, 2010 at 13:12

Demetrius
November 30, 2010 at 12:49

Eleanor
November 30, 2010 at 16:44