It's all done with Smoke and Errors……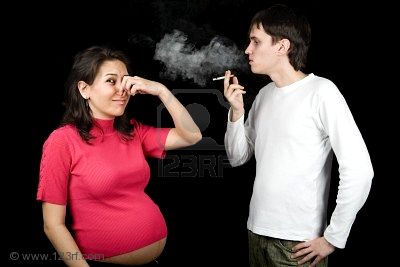 Being frightened of Aids is so last year – the great and the good now climb over each other in the rush to clasp Aids carriers to their bosom, nothing to be frightened of there children.
Osama Bin Laden? Mmmn, Can still raise a frisson of fear in the terminally neurotic, but all under control.
Passive smoking? Whooooo, now you're talking. Or to be more precise, W.H.O. now you're issuing press releases. Watch that audience cringe with fear, gasp as each new 'statistic' comes out.
Breathing other people's tobacco smoke is the cause of one in every 100 deaths worldwide, but is a risk over which its victims have no control, researchers have announced.
Life is full of deadly risks over which the victim has no control – flying meteorites, Double Decker buses reversing into you in Penge High Street, germ laden hospitals, ten day old goat served in your local Kebab shop…..but wait! Our friendly researchers have a plan to make this 1% (allegedly) risk controllable – they will make the entire globe a smoke free zone! You only have to fear the other 99 ways in which they agree you can die.
Of the 192 countries in the world only 17 have laws banning public smoking, despite evidence showing they cut exposure to second-hand smoke by 60 per cent.
Yes, folks, in 175 countries you still, in this day and age, have a 1% risk that using the toilet after a smoker will cause you to die.
Controversy has surrounded the issue because of the disproportionate risks of passive smoking. […]The scale of the risk has met with disbelief and scientists have struggled to convey why it is so high.
Shurly shum mishtake? Scientists struggling to convey the evidence on which they base their assertions? Just produce the proof and the disbelief will melt away. Simples.
The authors of the study […] based their estimates on national surveys and laboratory studies such as measure of hair nicotine content carried out in 31 countries on three continents.
Estimates? Estimates? I thought this was an authoritative study published in the Lancet? And only in 31 countries? But your conclusion is so definitive?
The World Health Organisation (WHO) in Geneva says passive smoking causes 600,000 global deaths a year. They say the toll is heaviest on women and children who account for three-quarters of the 600,000 global deaths a year.
In the UK, almost 3,800 deaths a year are attributable to passive smoking and, given that enclosed public smoking is banned, most of these will have been as a result of exposure to smoking at home….
Unless there is some undisclosed research showing that the partners of Lesbians are more likely to shuffle off the moral coil (Gildas) from passive smoke then we must assume that the deadly smokers are men…
Just as well that our strictly non–totalitarian government is bringing in a law banning the perpetrators of domestic abuse from the home for months on mere suspicion. If smoking a fag isn't domestic abuse, I don't know what is.
All together girls, after me;
"I tawt I taw a selfish man, a breathin' smoke on me,
I did, I saw him light a fag, as plain as plain can be."



December 3, 2010 at 16:24




November 28, 2010 at 19:52




November 28, 2010 at 08:06




November 27, 2010 at 02:39




November 26, 2010 at 17:47




November 26, 2010 at 17:34







November 26, 2010 at 16:40




November 26, 2010 at 15:25