The Chief Sky Fairy formerly known as McGod…….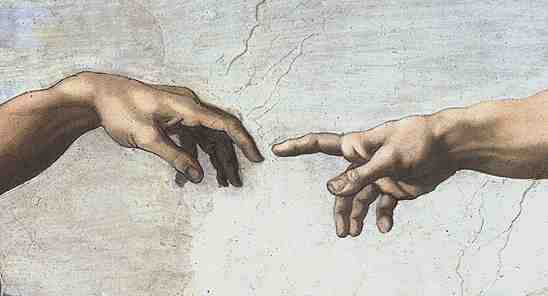 This morning McGod will arrive to perform her teaching duties at the Scottish Episcopal Church in a neat pleated skirt, high heeled shoes, and an immaculate white lace blouse. It will come as a shock to many of her 'children' who had been used to referring to him/her as 'Father, Son and Holy Ghost'.
Ms McGoddess, as she wishes to be known in future, has asked for privacy and understanding whilst she undergoes the difficult gender transition.
The Rev Darren McFarland who has been supporting Ms McGoddess throughout this traumatic time, admitted 'The changing of God's language is a little tricky' but henceforth she may be formally referred to as 'Creator, Redeemer and Sanctifier'.
The main book in the children's curriculum, The 1982 Liturgy has been altered, and words such as 'Lord, he, his, him', and 'mankind' reworded to reflect her new gender alignment.
Whilst many, including my good self, had suspected for some time that McGod, and his/her cousin God, were in fact female, we had respected their privacy and not drawn attention to the telltale clues; however, the minutes of the Faith and Order Board of General Synod and the College of Bishops reveal that Ms McGoddess was 'outed' during a heated exchange when some female priests asked why she was still referred to as a man.
The finger of McGoddess wishes it to be known she will be having a manicure at 6pm and will not be able to preside over Vespers.
I wish her well in her new life, and trust she retains the sense of humour I have always admired her for.
– And the say the silly season is over today – obviously not!
September 6, 2010 at 20:04







September 6, 2010 at 14:30




September 6, 2010 at 14:15










September 6, 2010 at 19:57




September 6, 2010 at 12:57







September 6, 2010 at 18:03







September 6, 2010 at 11:16