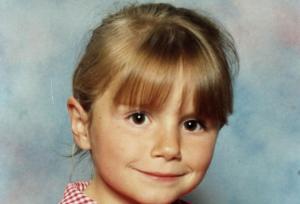 I was reading this excellent post by Ben Goldacre and it inspired me to reflect upon the curious nature of "prevention". In this post, Ben says:
According to the Home Office, Sarah's law – which lets any parent find out if any adult in contact with their child has a record of violent or sexual crimes – has "already protected more than 60 children from abuse during its pilot". This fact was widely reported this week. As the Sun announced: "More than 60 sickening offences were halted by Sarah's law during its trial."
He then goes on to delve into how they worked this number out and point out the discrepancies between the rigorous academic exercise and the number eventually trumpeted to the media.
It highlights a problem so frequently encountered when dealing with the words of authorities, whether it be councils or government or "charities" claiming a success for their meddling in our lives. You really have no idea as to whether an intervention has prevented an occurrence of something bad, all you can do is see when it fails. So if "Sarah's Law" (or whatever is being trumpeted that week) fails at any point, "experts" will pop up and say: "Yes, it did fail in these 27 cases, but it also protected 2700 children."
And the problem is that whatever your thoughts on the merits of "Sarah's Law" might be, this tactic is used to justify every intrusion of the state in the quiet and ordinary life of the vast majority of people. The truth of the matter is that every action by the state or by anybody can have unforeseen consequences. The Criminal Records Bureau (CRB) check introduced after the awful murder of the two Soham schoolgirls ultimately has already failed to protect in several cases and has also caused a large number of people who were marginally interested in volunteering for genuine acts of charity to be dissuaded from doing so. I have no idea what will happen with this insanely invasive legal nonsense, but there were projections that fully one-quarter of Britain's population would have to undergo a CRB check for one reason or another. As a parent, I am obviously very concerned about something happening to my child, but "terrible things" happen to a handful of children in the UK every year, so I cannot understand why 15,000,000 people need to be checked.
The response of the state is inevitably completely out of proportion to the size of the problem and it invariably does little to deter the determined pervert. In exchange for deterring a handful of less determined perverts, millions of people either have to undergo a ridiculous invasion of their privacy and risk a misleading, massive stain* on their character or choose to walk away from helping children, the aged or the disabled because it's the straw that broke the camel's back.
The next time you see these imaginary numbers, ask yourself whether you really believe them.
*The enhanced CRB check can be failed because someone has made an unproven claim against you. Thus, mere gossip and hearsay is enough to get you excluded from helping out with people who need your help, and once you've failed, you are "damaged goods" forever.
August 9, 2010 at 11:58




August 9, 2010 at 11:19









August 9, 2010 at 10:49




August 9, 2010 at 10:48




August 9, 2010 at 09:08




August 9, 2010 at 08:21




August 9, 2010 at 07:38