Where Is The English Free State ? or thoughts of a secessionist.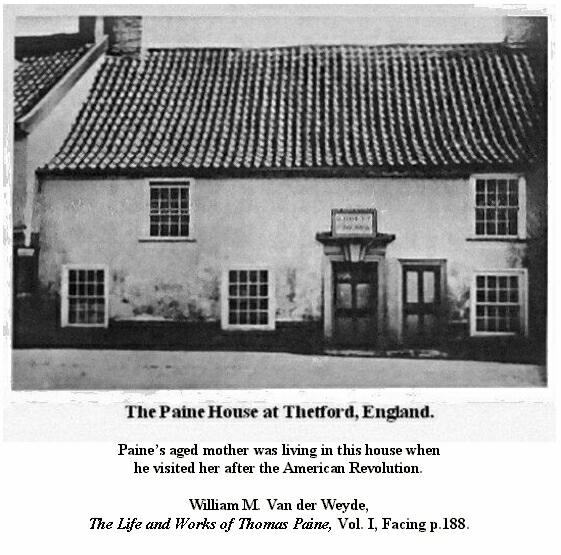 That it has come to this, that I have to ask this question, in the land of Hampden, Pym, Paine and Lilburne.
The Free State project movement in the States has always appealed, living amongst people that are self reliant and want to be personally free and contribute to the Commonwealth though voluntary action.
Not being an American citizen I am barred from making such a move, by my British Nationality. My passport no longer says that I am a subject, but a citizen, but I am now more of a subject and less of a citizen than I was thirty years ago.
As a member of the Libertarian Party, I hope to make a difference by constitutional means, however this is going to be a long haul and not going to happen in my lifetime. Dependency, Entitlement, Greed and Ignorance are the hallmarks of a country that would rather maintain the welfare state than maintain its defences.
I have been re reading the life of 'Freeborn John' Lilburne, especially the chapter on disillusion. Lilburne had suffered imprisonment under the personal rule of Charles the First and fell foul of the personal rule of Cromwell. Lilburne like most educated men of his time saw his experiences in terms of religion.
Lilburne went into exile after the execution of the King, something he opposed, when his life became impossible to live in England. He eventually returned and turned to Quakerism as an expression of his political beliefs. Self reliance, conscience and doing no harm to others, and not accepting an authority between him and his God. I am not a religious man but I have sympathy with this view.
The high flown ideals of liberty, floundering on the rocks of deceit and power, were bound in the final analysis to end in disillusion for Lilburne. However his name has remained immortal inspiring a later generation of radicals to found the United States of America under the likes of Jefferson. Lilburne's persecutors went to their graves venal and forgotten
I recently asked a lawyer friend of nearly fifty years standing in the profession, did he still believe in Justice. Not for the last forty five years I have not, was the reply.
If we do no longer have the expectation of justice, why should we any longer have allegiance to such a state?
How do we build a new Jerusalem in England's green and pleasant land? Remain and fight, or flee to build a new society elsewhere in the globe?
Since the seventeenth century there have been many utopian societies that have been founded, all have been either disrupted, broken up or slowly absorbed into the British State. Ranging from the Diggers on St Georges Hill to the Tinkers Bubble project in Somerset.
There have been successes usually through physical and geographic separation from the old society.
The most inspiring place I have visited in the last two years was Jamestown in Virginia. Englishmen crossed to the other side of the world, to escape economic deprivation, state and religious oppression and the remains of the feudal class system. When Adam delved and Eve span who then was the gentleman ?
Creating 'a New World and a New Heaven and a New Reality'. They overcame starvation, external and internal violence, to create the first toe hold of the Commonwealth of Virginia, taking with them the Common Law.
Much of our problems and the reason that Government is in our pockets and our lives is because we are in the process of re colonisation and we are having either Roman or Napoleonic Law foisted upon us. Any legal system that is based on the central precept of strong central authoritarian government is against the central tenets of being English, I am not being provocative to Scotland here as they have always enjoyed a separate legal system, which I have considered in some measure superior.
All Law, and certainly all good Law is based on a shared bond of common values, if it is based on shared values it is easily accepted and implemented because it is bottom up. Bad Law are Laws that are difficult to enforce and are honoured in the breach and are usually imposed top down creating an authoritarian society ruled by elites, who have different values to the mass of the people.
Currently there is a programme on C4 about four Amish teenagers spending time with three different groups of teenagers in the UK as part of their 'rumspringa'
I first came across Mennonites in Canada who are descended from German Anabaptists; they have been an eternal fascination since. What became clear from the first two programmes is that in comparison to the Amish youngsters, our crop of teenagers came across as shallow, immature and largely workshy. Crime just did not seem to be a problem amongst the Amish because of a common moral code, whereas one south London bright spark thought he was culturally superior because he could, like, stay up to, like, two in the morning innit (!) irrespective of the fact he was living on a sink estate, in two small rooms with single mother and siblings. (The low expectation of dependency)
The Amish kids were extremely tolerant, and considering their upbringing always sought to say that the behaviour they saw was something they would find difficult to share, they were certainly not seeking to impose their views on others.
After sixty years of State bureaucratic socialism (Butskillism), unless something happens in the UK on the scale of the floods in Pakistan that exposes the central Government of Pakistan as largely impotent, the vast bulk of the population are going to sit back and expect the State to provide, jobs, housing and welfare, cradle to grave. This can only be achieved by wholesale theft from the private sector and the individual, coupled with oppressive Laws. Its called 'redistribution of wealth'
I am caught on the horns of a dilemma wanting to stand and fight for the country with which I used to share common Liberal ideals before it slipped into the hands of 1970's Fabians, or calling it a day and seeking a more Liberal Free State or at least contribute to the building of.
The most successful small low tax states appear to be Islands. Isle of Man, the States of Guernsey and Jersey. Again physical separation is the key. Cornwall until the 1890's was an independent Duchy as were the Scillies. Without the physical separation Cornwall was simply absorbed into the United Kingdom as a country after 1300 years of relative independence.
So as they say first find your Island !
Cameron invited us to vote for change, change there was not. The State sector is only slowing its rate of growth, not actually decreasing in size. The only way that will ever happen is by the throttling of money to the State, when that happens we see that the State just debases the currency by printing more money. Therefore the only option is to opt out or secede . If you do this individually you will be crushed.
The last part of the United Kingdom to secede was the Irish Free State in 1922, this has been followed by devolved Government in Wales, Northern Ireland and Scotland.
Kernow, Wessex, East Anglia, Northumbria, Kent, Mercia, Essex and Sussex are equally viable States as compared to the Irish Free State.
I see little prospect of Con-Dem being constitutionalists, or a resurgent Labour Party not repeating their authoritarianism. I need to live my one life in freedom and for my sons to have the same freedom. The question is where and how, the country that celebrates Moaty as a hero is not one that I share the values of.
Andrew P. Withers



August 9, 2010 at 12:00







August 9, 2010 at 10:06




August 9, 2010 at 08:38







August 9, 2010 at 02:48







August 9, 2010 at 08:54







August 9, 2010 at 00:50




August 8, 2010 at 21:49







August 8, 2010 at 21:57




August 8, 2010 at 21:08




August 8, 2010 at 20:38







August 8, 2010 at 20:09







August 8, 2010 at 21:49




August 8, 2010 at 19:54




August 8, 2010 at 19:41







August 8, 2010 at 19:57




August 8, 2010 at 19:28