On the matter of Britain: 10 things to LIKE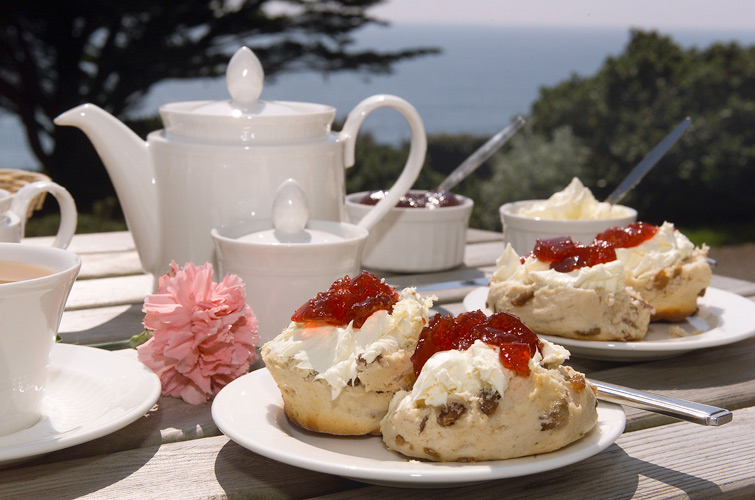 Now that I have completed my penance for the unfortunate incident with the rotary mower, and having emoted grievously on things that pain me in this Isle my humour is much restored. I feel I should do a little further penance and atone for my previous ranting by looking on the positive side of life, and upon the reasons why it is GOOD to live in Britain. Off the top of my tonsure, therefore, I suggest the following ten:
1. Peter Allen. One half Radio 5 Live's weekday Drive Time team, Allen plays the curmudgeonly sexist Everyman to his female co-presenters (usually the rather charming Anita Anand), but has a wealth of political broadcasting acumen, experience and skill. More than capable of putting the boot into shameless politicos or sensitively dealing with a victim of crime, he is equally skilful at lightening the mood with his approach to delightful little pieces on the quaint vagaries of British life; giant exploding marrows, killer bees in Dorset or the man who has built a life size model of HMS Victory out of old newspapers – the sort of thing that matters. Getting me home better informed and sometimes even uplifted. A national treasure.
2. Eccentrics. Although the post has a British theme, the English excel in this category, and the aristocracy in particular (I'm thinking Helena Bonham-Carter now). Time and space do not permit justice to be done to this topic, but try this brief biography of "Mad Jack Mytton" (1796–1834), from a website devoted to icons of British life – eccentrics past and present rightly being one such category.
….'Mad Jack' Mytton – [was] one of the most unambiguous aristocrat eccentrics in history. Mytton carved out a career for himself as a hell-raising dandy capable of extreme extravagance after being expelled from both Westminster and Harrow.

From an early age he drank five bottles of port in the morning and, on two occasions when none was available, drank bottles of eau de cologne "to forestall the bad effect of the night air" (Great Political Eccentrics).

His wardrobe contained 1,000 hats, 700 pairs of boots and 150 pairs of riding breeches, plus over 3,000 shirts. He had 2,000 dogs, which he fed on steak and champagne. He also owned 60 cats, which he dressed in livery.

Clothes and pets (in clothes) aside, Mytton spent most of his time concocting ways of putting his life at risk. He regularly injured himself on the hunting field, attempting jumps that were clearly impossible. He also liked nothing better than taking his carriage out, gathering great speed and deliberately turning it over. On one occasion he was observed running stark naked over heavy ice in pursuit of some ducks, and he was often spotted stripped down to a thin shirt lying in deep snow awaiting the arrival of wildfowl at dusk.

He wreaked havoc upon his own dinner guests one evening when he appeared in full hunting costume mounted on his pet bear, Nell. The bear took offence to Mytton's antics, turned on him and ate part of his leg, whilst the guests simply concentrated on jumping out of the window in terror. Unsurprisingly, Jack Mytton died young, with his eventual demise arriving after he set fire to himself in a bid to cure his hiccups.
However, whilst we may not quite match the antics of illustrious forbears such as Mad Jack, we do OK; from the Naked Rambler to that guy who proclaims himself to be King Arthur Pendragon. The people who risk life and limb chasing cheese down hills. Ranulph Fiennes and film critic Mark Kermode (if you don't know, find the podcasts). Obnoxio the Clown ("I shall now proceed to pleasure myself with this fish" – what!?!) Even silly men pretending to be 1,500 year old Romano British Monks when they really should know better. Each a small triumph of free spirit and free will.
3. A good pub. There are still some left, and though it is a few years since I last enjoyed its hospitality this was one of my favourites. I believe it is still going strong, tucked away on a delightful cobbled street by the school in Winchester. Happy memories indeed.
4. History people don't notice. Speaking of Winchester, the Cathedral is rather magnificent. And for a while Winchester was the capital of the Kings of Wessex, which is why there are boxes (ossuaries) full of bones of Kings there (the Saxons were rather fond of having their bones kept in boxes, for some reason. After they were dead, of course, otherwise they would just sort of flop about, which would be no good). Really – proper Kings, these, with helmets as well as crowns. Kings that stabbed people with swords and hacked them with axes and did battles and epic stuff; not like this drippy lot we've got now. It's everywhere, if you know how to look. I was driving out of the rather grim West Yorkshire town of Castleford the other week (which is probably the best thing to do there, although they are having a go at regeneration). But as I followed the dreary "A" road to the bridge across the River Aire by the weir I was passing over the site where, in some form or other, there has been a bridge for 2000 years. Armies have crossed the river here since the time of the Roman general Agricola. Not the very bridge where Erik "Bloodaxe" (who was every bit as exciting as his name suggests) ambushed the Saxon King Edred's army in 948AD, I hear you cry! The very one, and there was serious carnage. On this roadway, by this bridge, men fought and stabbed and bled and died by sword or axe, or drowned. Have you ever seen a Viking battle axe? I have wielded a replica, and by God, you wouldn't want to get in the way. That made me very happy too, by the way.
5. The Armed Services. Well, at least the brave young men and women who risk their necks every day at the sharp end, and show that there is still a wellspring of courage and decency in the country. Better men (and women, if you see what I mean) than me. My hat, if I had one, would be raised to them.
6. The countryside. Words are superfluous, and it's still there, if you want to find it. Here is an interesting little site for perusing the many vistas.
7. Some good actors. Admittedly, I say this grudgingly, but the likes of Judy Dench, Michael Sheen, David Morrissey or the urbane Colin Firth are, well, rather good – and even though they are a bunch of "luvvies", some of them seem alright, really.
8. Being called "Love" by middle aged women. Actually, allowing for some variations, it's "Love" in the North, and "Dear" in the south. It's somehow comforting to know that the matronly ladies who form the backbone of the nation are free from political correctness, disinterested in whatever status I may profess to display, grounded, egalitarian and charming. It makes me feel at home.
9. Village fetes. I was pottering around in the little Hampshire village of Rockbourne a few years ago (on a fishing trip, actually) when I saw the signs advertising a local village fete. I duly attended on a lovely sunny Saturday to find that well known cliché, a veritable cornucopia of delight. Bands were playing. There was a plate smashing stall (you know, throwing a wooden ball) and a coconut shy. There was show jumping and "terrier" racing; terrific fun as little devils of every shape and size were parked in proper greyhound traps and then let loose to chase a big raggedy thing on a sort of huge elastic rope. They loved it more than I did, which was a lot! There were ice creams, an old fire engine, children's races, parents' races, sack races, sort of electronic clay pigeon shooting, and best of all, a lovely tent for tea with an abundance of cakes, biscuits and scones and cream and jam, all homemade, run by the wonderful ladies of the local WI. Who would gently cajole in their soft Hampshire burr: "Oh, go on m'dear (see above), why don't you just have one more piece and some more cream…" I did, and all was well with the world.
10. Autumn. In Britain, winter is mainly a dismal affair, consisting of drizzle, its big brother rain, and when it snows brief merriment followed by chaos and dirty slush. January through to March is just bleak, essentially a cold waiting to happen. Spring is OK if you like fresh lamb and sunshine and showers, but otherwise not very eventful. Let's be honest, the British in general, and the English in particular, don't do summer very well (the above being the exception which proves the rule). Johnny Foreigner wins Wimbledon and mostly the weather is mixed. When it is not we get too hot at work and in the evenings people get drunk and riot, unless they are on holiday, in which case they are not in England anyway, but Tuscany if they are posh or Spain if they are common (a generalisation but you get the ideal). But Britain was made for autumn. For some reason I find it the most romantic, intimate season. In the cities and towns as the daylight light fades I see couples, wrapped up against the cold, hastening to some cosy bar. In the country the air is cool and invigorating, the light is mysterious and the leaves are auburn and gold, the colour of my long lost love's hair (for I was not always a monk). Occasionally, the beginning of November witnesses your author (appropriately attired and having been given time off from the monastery) waist deep in the powerful, sweeping, almost freezing waters of a well known Scottish river and, even more occasionally attached with hook line and rod to a large and very angry salmon as it powers from the water and tail walks, silhouetted black against the gleaming water. After dusk your author may finally retreat, chilled and tired, to the bar of the I************* Arms, where, as the mist curls up from the river, a fine glass of red and finer conversation awaits. And a toast, too.
To Britain!
Gildas the Monk
August 3, 2010 at 22:36




August 3, 2010 at 01:36







August 3, 2010 at 22:22




August 3, 2010 at 01:08




August 2, 2010 at 21:54










August 2, 2010 at 22:32







August 3, 2010 at 22:15







August 2, 2010 at 21:24









August 2, 2010 at 20:45










August 2, 2010 at 21:03










August 2, 2010 at 21:49




August 2, 2010 at 20:00




August 2, 2010 at 19:55







August 2, 2010 at 18:41




August 2, 2010 at 18:11




August 2, 2010 at 17:53







August 2, 2010 at 19:07







August 2, 2010 at 19:07







August 2, 2010 at 20:17










August 2, 2010 at 21:01




August 2, 2010 at 17:48










August 2, 2010 at 19:39







August 2, 2010 at 17:37







August 2, 2010 at 19:48







August 2, 2010 at 17:19







August 2, 2010 at 17:15