Guido, Guido, wherefore art thou?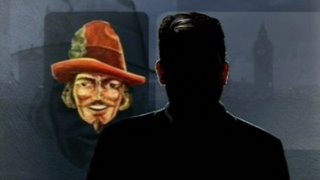 The MTV reality show 'Jersey Shore' is in trouble. The characters in the show, who drink, shout, and wallow noisily in hot water, refer to themselves as 'Guidos' or living a 'Guido lifestyle'.
This is not a term that is well known in the UK:
"It indicates an uneducated, boorish, stupid, low-class […]"
Hmmn, we have 'Guido's' in the UK, we just don't recognise this US definition of the word.
It seems that in the US there is an updated definition of a 'Guido', like this:
"Of course, to the young people on the show, the term means something slightly different, something linked to being a fun-loving, well-groomed, sun-tanned gym-frequenter."
I'm still having trouble with the US definition….
Two countries, divided by a common language.
August 2, 2010 at 15:09







August 1, 2010 at 15:39







August 1, 2010 at 12:07