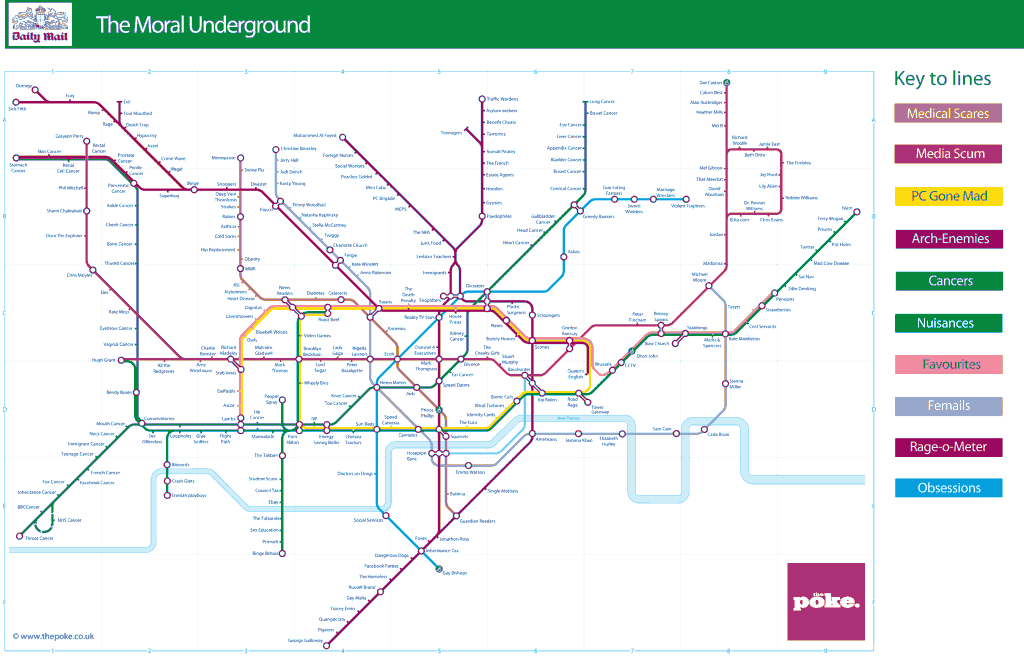 You really, really, need to go HERE to read this image in all it's glory.
A quite brilliant effort from The Poke reducing the Daily Wail's secret editorial formula to a map of the moral underground.
This is a piece of satire that will go down in history and find it's way onto many a journalistic wall. I do hope they have copyrighted it.