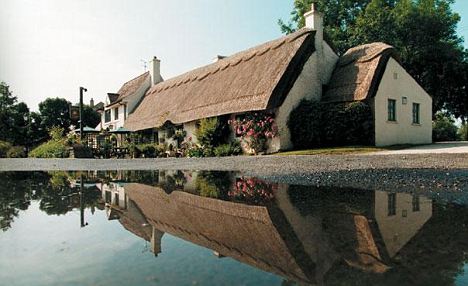 Many years ago I consulted Mrs Beeton's Book of Household Management on the subject of Broccoli and Stilton Soup.
'Take a head of cauliflower' she starts, 'and turn it upside down, drop it into boiling broth'.
Which is pretty much the recipe they seem to have been following at the Star Inn in Yorkshire.
Except that they held the Chef upside down, and dropped his head into the Broccoli and Stilton Soup……just the one Chef – you know the old saying, "too many cook's spoil the broth"…..then served the soup to the customers in the Michelin starred 'Star Inn' in Yorkshire.
Another Chef has now been arrested after a third Chef came forward and claimed that his backside had been set on fire by a blowtorch – presumably in an attempt to make Beam Brûlée…
Picturesque little place isn't it? Nowhere near as colourful as the kitchen antics…