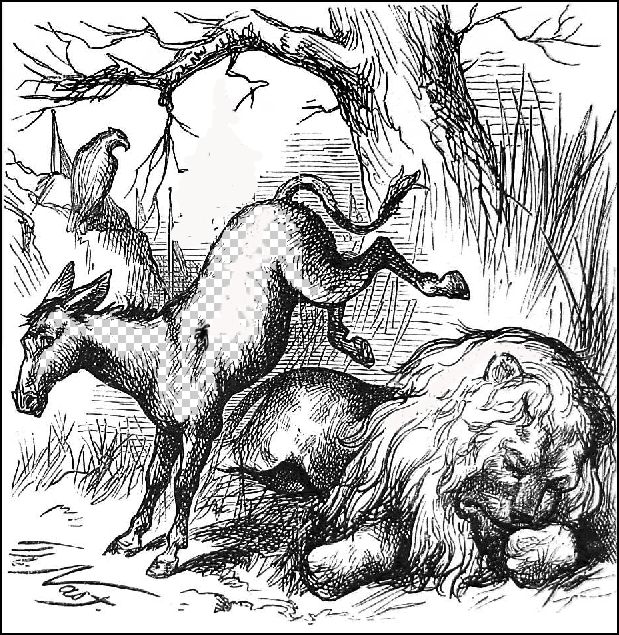 Whilst the sight of 30 healthy and superbly fit men charging round a field in hot pursuit of an oval ball continues to captivate me, and shows every sign of continuing to do so well into my dotage, 22 whingeing prima donnas in lethargic pursuit of a round ball just doesn't have the same effect.
I was persuaded that since many thousands of my English countrymen had saved for years to afford the trip to South Africa in support of our English team, that I should really make the effort to turn on the television and watch them perform.
Football is eulogised as the sport of the working classes – if such a thing exists any longer. Certainly the fans I saw interviewed neither looked nor sounded like captains of industry, flown to South Africa on expenses. They spoke of daughter's weddings being short changed, annual holidays cancelled; one had given up smoking to find the money for the trip. They slept in tents, clubbed together to buy hamburgers to grill on makeshift barbeques; they seemed to be enjoying life, but five star luxury it wasn't.
The sacrifices made by these English 'Lions' didn't end there. They had of course, week by week, handed over the money which had paid for the stadiums, paid the wages of their beloved teams, paid for the hotel bills, and chauffeur driven cars and coaches which ferried them around, the physiotherapists, lifestyle coaches, the press agents, all the accoutrement of modern footballing legend. Some achievement, but then there are hundreds of thousands of them, and but a few that had dug deeper into their pockets to see their heroes show the world what they were made of.
Some of their heroes had already departed for a softer life – I understand Mr Beckham, having relieved his fans of many millions, stubbed his toe when he actually set foot on the pitch, and was forced to spend the rest of the world cup in well fed five star luxury, watching the game from an advantageous position.
Other heroes had remembered that they had no allegiance to England, beyond collecting the pounds donated weekly by their English fans – they had departed to play for their national teams. The problems emanating from the tendency of English teams to buy expensive foreign players with the fan's money rather than train English players, were about to be ruthlessly exposed.
'Who are the star players' I whispered. 'They're all playing for other teams, these are just the English players' was the alarming response.
11 rather bored looking, slightly overweight, donkeys ambled out onto the pitch and stared about them in confusion.
'There's Rooney', my guide pointed out, 'he's good, so long as he doesn't loose his temper and nut someone'. I peered at the screen. A vacant looking lad was lolloping along the side of the pitch, looking suspiciously as though he had been doped. Valium? Who knows, he didn't nut anyone.
I lasted until half time. Four of the English players were playing 'kick-about', waiting for the whistle to blow, languidly passing the ball from one to another in slow motion, the referee and the Algerians looked baffled. Can anybody explain to me what they were up to?
This morning, not-their-captain, John Terry, but apparently the only one of them who can be trusted to string a sentence together, has told the press that the players are 'unhappy'.
They are not allowed to drink. Their harem of sex partners, wives, girlfriends and man's best friend, have been banned from visiting them in the vain hope that sexual frustration will liven them up a little. They have been sent to bed at bed time and not offered cocaine and the chance to nut a friendly fan in their local bar. They are suffering, and it shows.
I am told that there was £17 million pounds worth of the fan's money out on that pitch, with another £13 million quids worth sitting it out on the benches. The coach who has failed to motivate them has swallowed another £9 million squid of weekly attendance fees.
The one fan who did manage to gain access to the team dressing room and tell them what he thought of them has been arrested and charged with trespass.
Can I suggest that another 11 devoted fans are given access to the dressing room? There they will find some very expensive boots and kit – put them on, remember the fervour you play Sunday knockabout football with, and run out onto the pitch with the pride of English Lions. You cannot do any worse, who knows, you might win.
And stop feeding the donkeys.
June 22, 2010 at 07:41




June 21, 2010 at 21:38







June 21, 2010 at 19:54




June 21, 2010 at 18:53




June 21, 2010 at 18:06










June 21, 2010 at 17:12




June 21, 2010 at 16:21










June 21, 2010 at 17:18




June 21, 2010 at 15:06







June 21, 2010 at 15:00







June 21, 2010 at 15:40










June 21, 2010 at 18:20







June 21, 2010 at 13:44




June 21, 2010 at 16:35







June 21, 2010 at 18:30




June 21, 2010 at 12:44







June 21, 2010 at 13:14