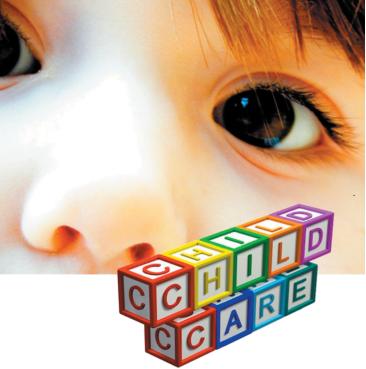 I don't personally think the State has any business involving itself in the rearing of children.
If you were to offer yourself to Social Services as a prospective adopter with a CV that read 'will change identities frequently without warning, will move child from house to house as identities change, will kick child out at 16 without any further support, will smoke, drink, display psychotic tendencies as we see fit, will indulge in paedophilia if it suits us, and will avoid all physical contact with the child (unless practicing paedophilia), and take steps to ensure that we never form any sort of emotional bond with that child' – they would fall about laughing before pointing out that this is exactly why they have a vetting system before allowing anyone to adopt. Then turn you down flat.
Yet this is all perhaps not accepted, but 'known to occur' practice in 'child care' as performed by the State.
There are those who would argue 'but what will happen to abandoned children'. To which I would respond, 'someone will take them in, out of the goodness of their heart, as happened before Social Services was invented in the sixties, or else they will die – of starvation, or cold, or ill treatment' – as still happens to them under State care.
The difference being, that those who don't die on the streets will have been taken in by someone who had a vested interest in turning them into useful human beings. Whether because they happened to be good people, or because they saw a useful future wage slave on the family farm or whatever.
Having experienced State care myself, and later 'self-care' and the 'kindness of strangers', I have no doubt which system is preferable.
If there can be any justification for State care it must be, can only be, that it is more efficient and has better outcomes than the haphazard method of self care and the kindness of strangers. State care also has to overcome the dangers inherent in society assuming that because the State has stepped in that society has no further role to play and can look away.
I can see absolutely no justification for a State care system that is called in by relatives to two parents both suffering from profound mental illness, both religious fanatics, and on visiting the child, find the Father praying fervently for the child to be released from 'Devils' – then leave the premises without checking on the child.
They found Mr Lovemore in a "psychotic" state, praying loudly and shouting "Take the Devil out of Julia". He refused to answer questions. The pair were left disturbed and left to get help without checking on Lovemore or her baby.
……it later transpired that the child was either already dead or dying, following the Mother's confession.
"She ripped out pages from the Bible out of "frustration", stuffed them into her child's mouth, sat on her, bounced up and down and smothered her to death."
Rebecca Hughes, a community psychiatric nurse and Joetta Fox, a health visitor, have not surprisingly been censored today.
There is even less surprisingly a report which contains a section headed 'Lessons learned'.
There are calls for 'more social workers', 'more training', 'more workshops, seminars, case conferences'.
I would prefer to see the entire Social Services edifice abandoned.
Certainly children will die. There will always be crazy parents, violent parents, wilfully neglectful parents and their unfortunate offspring will die. As they always have done.
However, the rest of society will stop believing that there is such as thing as State care, will stop believing that a call to Social Services will ensure that they have done all that is necessary as a good citizen to ensure that children are safe and will start taking a more intrusive interest in what is going on under their nose.
I personally doubt that there will be any more deaths than there are now, the only down side I can see is that the unemployment rate will shoot up as a shower of useless and virtually unemployable trollops are thrown onto the scrap heap. The savings made in financing conferences, seminars, and reports such as this should offset the increased cost of benefits.
Grrr.



June 18, 2010 at 13:12




June 18, 2010 at 11:02




June 18, 2010 at 08:35




June 17, 2010 at 21:48




June 17, 2010 at 21:46




June 17, 2010 at 21:09







June 17, 2010 at 20:19




June 17, 2010 at 19:41




June 17, 2010 at 19:17







June 18, 2010 at 01:37










June 18, 2010 at 15:31




June 17, 2010 at 19:03







June 17, 2010 at 18:30