Tough Love for the Scots.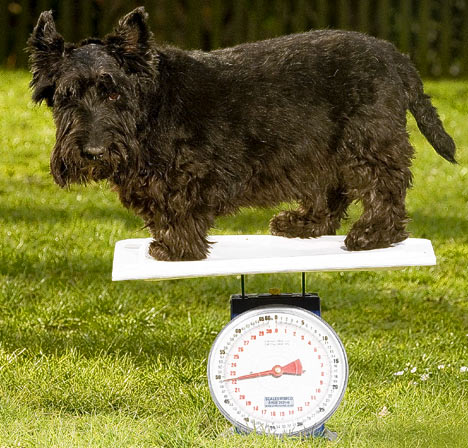 When my dog became obese, unwilling to go for a walk, and still eating obsessively, I consulted the Vet.
'Cut down his food', she said. 'Put it at the end of the garden so he has to walk to eat it. '
'But he loves eating, he's happy', wailed I.
'You have to be cruel to be kind' said she. 'You are the adult here'.
The BBC today reports that 97% of Scots are either overweight, unwilling to take exercise, or smoking and drinking to excess.
Should we not be cruel to be kind?
Rework the Barnet formula.
Scotland is now the most affluent country in the UK, according to a study which reveals that a decade of devolution has produced higher wages and less poverty and unemployment than in England.
It is irresponsible of us to be pushing so many drinking, smoking and eating vouchers north of the border, we have to help them slim down……
Discuss.



June 14, 2010 at 13:57




June 13, 2010 at 23:29




June 13, 2010 at 20:44




June 13, 2010 at 15:22







June 13, 2010 at 20:13




June 13, 2010 at 15:08




June 13, 2010 at 15:06










June 13, 2010 at 22:28







June 14, 2010 at 15:25




June 13, 2010 at 14:08







June 13, 2010 at 13:19







June 13, 2010 at 09:27










June 13, 2010 at 22:34




June 13, 2010 at 03:31




June 13, 2010 at 00:19







June 13, 2010 at 13:05










June 13, 2010 at 20:07







June 13, 2010 at 22:23







June 12, 2010 at 19:32










June 14, 2010 at 00:04




June 12, 2010 at 18:59







June 12, 2010 at 20:31







June 12, 2010 at 20:45




June 12, 2010 at 23:03







June 12, 2010 at 23:23




June 13, 2010 at 18:07




June 13, 2010 at 23:57




June 13, 2010 at 13:04







June 13, 2010 at 14:44




June 13, 2010 at 18:08




June 13, 2010 at 18:09




June 13, 2010 at 22:13







June 13, 2010 at 22:20




June 13, 2010 at 22:39







June 14, 2010 at 12:04




June 12, 2010 at 18:27










June 12, 2010 at 21:45










June 13, 2010 at 22:11







June 14, 2010 at 10:11







June 12, 2010 at 17:16







June 13, 2010 at 11:15